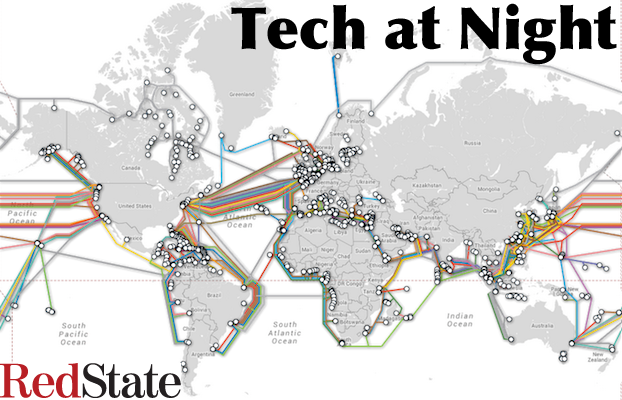 Public Knowledge, one of the extreme leftists organizations pushing for socialized Internet, with Net Neutrality as the latest wedge to grow government, has been at this a while. Their former President, Gigi Sohn, even left to go work at the FCC to fight for extremism from within. And now we find out just how extreme they are.
Harold Feld, their Senior Vice President and Legal Director, has decided publicly to make fun of critics of the plan they support for government regulation of the Internet, Title II Reclassification of Internet services as … suddenly no longer information services for some reason. He decided to bring up ebola, even as right now people are actually dying of it, and it's a fear people are actually having right now. Alinskyite tactics here, folks. Just push emotional buttons rather than engage on the issues.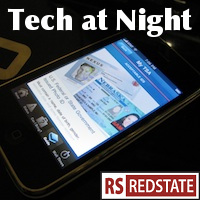 I've been talking about FCC overreach in this space for a long time, but now the Obama FCC is trying so hard to go so far, everyone's noticing now. Yes, the FCC's plan to attack free speech got so much unkind attention that it's been pulled, for now. Don't count on it being gone forever, though.
Because they still haven't given up on Net Neutrality. Commissioner Michael O'Rielly points out that Chairman Tom Wheeler's plans are wrong and an overreach, however just as importantly, Commissioner Ajit Pai calls it "Groundhog Day" because this will make at least the third attempt to grab this power.
Continue reading »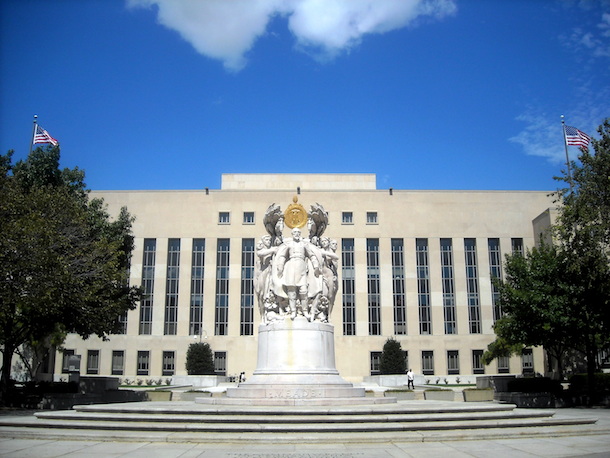 As many of us predicted all along, the DC Circuit Court of Appeals threw out the FCC's Open Internet order, which attempted to force "Net Neutrality" on the nation. The Open Internet order was part of a plan claimed to oppose "discrimination" but in practice would hinder ISPs from charging people for what bandwidth they use.
The FCC had previously attempted to enforce such rules illegally, but lost in the Comcast v FCC case. This time Verizon took them on, and the FCC lost again.
If we don't win the next Presidential election, I expect an even more radical attempt next time, though a move called Title II Reclassification.
Continue reading »
The push continues for US firms to be able to release stats about what the US Government asks of them. I support this. I'm in favor of the NSA doing its job but oversight is important, too.
Continue reading »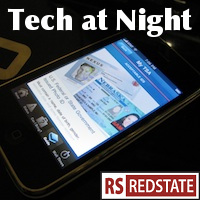 Harry Reid may be on a mad dash to bring the radical Liebmerman/Collins/Rockefeller cybersecurity bill, but a broad spectrum of Republicans continue to fight. Democrats may have toned down its Internet Kill Switch provisions, but still is a massive power grab online, and the new SECURE IT act is a much better idea.
What I absolutely love about SECURE it is that it hits all the key points: It strengthens criminal penalties for breaking into servers. It strengthens criminal penalties for breaking into servers (Yes, I said that twice on purpose because it's that important). It creates private sector information sharing incentives without regulating the private sector at large. It turns inward and gets government to audit its own practices.
These are all the right ideas and none of the wrong ideas. Senator Ron Johnson of Wisconsin is speaking only the common-sense truth when he says "This bill recognizes that industry is at the center of any solution. It's a sensible step forward that allows industry to invest in innovation and job creation rather than compliance. Imposing a costly and bureaucratic regulatory regime is the wrong approach to national security. New regulations will slow down innovation and investment while companies wait years for the government to introduce outdated standards. The regulatory process simply cannot keep up with the rapid pace of technology."
It tells you just how basic and correct this bill is when it has co-sponsorship from such a broad spectrum of the caucus: Ron Johnson as mentioned, John McCain, Kay Bailey Hutchison, Chuck Grassley, Saxby Chambliss, Lisa Murkowski, Dan Coats, and Richard Burr.
Support Ron Johnson and the team. We want this bill passed. The common-sense alternative to the power grab cybersecurity bill.
Continue reading »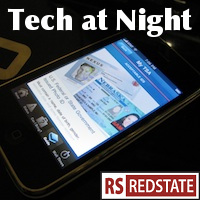 It turns out it's not just a few of us on the right who know Tech at Night exists. Gigi Sohn says Tech at Night shapes the debate along with good old Less Government.
Of course, Sohn also told a lie about me and claimed AT&T pays me, but… that's the head of a Soros-funded group for you. Media Marxists and all that.
Something I did not know: Millions of Americans are getting subsidized wireless. And gee, they're using it to replace home phones rather than as a mere supplement, draining money from the government right to Sprint. But we're supposed to think they're the victims of unfair competition. Right.
Continue reading »
Gigi Sohn talked to Personal Democracy Forum about the work she does at her organization, Public Knowledge. She took time to call out RedState and Less Government. Here's my hastily-created transcript of the key passage around the 28:00 mark:
[On AT&T/T-Mobile] We often get attacked by the right-wing press, folks like, you know, RedState and Less Government, so I'm constantly dealing with attacks fully funded by AT&T – it's like not even a secret – calling us, you know, Soros-supported Marxists and Google shills and all these kind… So, I mean I don't want to respond to those things, but they shape the debate. They're out in the air.
She says RedState, but at RedState I'm the one who posts on these issues, and mostly in my Tech at Night series. In that series I do highlight repeatedly that Public Knowledge takes money from George Soros's Open Society Institute. This is a documented fact on their own webpage.
However I don't get paid a dime by AT&T. I don't make a penny off of my tech policy writing. I don't work for AT&T and never have. I don't accept money from them and never have, not directly or indirectly. I'm one guy who devotes a few nights a week to studying and writing about these issues, and the fully-funded, paid professional Gigi Sohn feels the need to single me out.
I actually am looking for work in the DC or Austin areas to fund my escape from California. So if AT&T did want to hire me, well, serious offers would be listened to. Heck, if Sprint Nextel wanted to hire me, I'd listen. But the fact of the matter is, I'm a lone amateur. I'm not corporate funded and I'm not foundation funded. RedState doesn't even pay its writers, let alone AT&T.
And that's the whole story.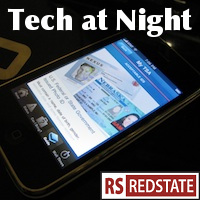 As I began work on tonight's late Tech at Night, reports came out of an explosion at a nuclear power plant in Fukushima prefecture, Japan. As Japan continues to deal with an unimaginably strong earthquake and then a devastating tsunami caused by that quake, I hope nobody takes those special circumstances and tries to argue against clean, effective power generation technology in the general case. Let them bury the dead first, clean up, and examine the causes of the problems before we then pause and make intelligent decisions.
Though as much as the earthquake causes me to woolgather about my own earthquake history, life does continue to go on here in America. And in fact, Republicans are getting so aggressive on tech policy issues. Mike Lee in particular has gotten much attention for calling for antitrust hearings against Google in the course of greater Senate committee efforts toward possible Search Neutrality laws. In fact I suspect he'd get even more if not for the Sendai earthquake.
I'm sure it's infuriating the daylights out of the radicals that one of America's most prominent TEA Party Senators is in favor of strong government action here, and I don't know if I agree with it myself, but if Microsoft was vulnerable to years of government harassment despite the fact that anyone, at any time, could easily acquire high-quality competing products, so will Google be despite the existence of major search competitors.
Though if Senator Lee is making this move because of the juicy political effects, more than an actual desire to be a trustbuster, then his move gets two thumbs up from this observer. Ditto Joe Barton's rumblings of going after Google for the children and their privacy.
Continue reading »