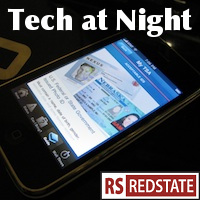 Sorry for missing Tech at Night on Monday, but I had to rest up for Election Day. And of course, as you may have heard, Republicans ended up having a good night. What you may not have heard though, was that the forces of radical Internet regulation had a very bad night. Democrats went for broke on Net Neutrality but as covered by Moe Lane and RS Insider, support for unilateral regulation of the Internet killed Congressional jobs. Every single member who signed the PCCC pledge to support the FCC on Title II reclassification, lost. Every one of them!
It's time the FCC owned up to the rejection the American people dealt their plans, and pledged to wait for Congress to act.
Continue reading »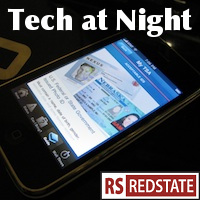 Alright I admit it. I'm kicking off tonight's Tech at Night with this article from NationalJournal.com because it mentions me. I like feedback.
But seriously it's an important overview of Net Neutrality with respect to the conservative grassroots and the TEA party. Our side has been resistant to any action (Because as Digital Society points out, we don't support action for its own sake), but the Obama FCC just might not give us any choice on that.
In fact, the FCC's express words for months have been telling us that we won't have a choice on that. The runaway FCC must be slapped down before they claim broad powers with Title II reclassification, and Congressional leaders have to take the lead on that.
Continue reading »