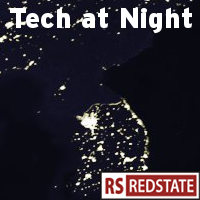 Good evening. A story I expect to hear more about is this a proposed subsidy for radio stations and the RIAA both of some sort of legal requirement for new cellular phones to include an FM radio receiver.
Such a requirement would raise costs on everyone, lower innovation and even basic differentiation options, and be nothing but a detriment to anyone who shops for cellular phones in America. We'd best raise awareness against this before it's too late.
Continue reading »
At RedState we've hammered for a long time the idea that your local politics matter. We also give plenty of attention to federal elections for the House, the Senate, and of course the President.
But governors matter, too. The next governor of South Carolina will affect us all. As will Georgia's, Ohio's, and Oregon's. It doesn't matter where you live. These Governors, as well as 26 others, are up for election this year and will have veto power over their state's next Congressional districts.
It's no good to win in 2010 if we have to give the House back in 2012 because the Democrats gerrymander our majority away. So let's pay attention to these races.
Continue reading »