I didn't expect this until later this year, but it's happened already: Verizon is suing the FCC over Net Neutrality. Verizon is taking the case directly to the DC Circuit Court of Appeals, which is contrary to the FCC's published advice on venue shopping of course, and returns the fight to the place where the FCC lost last time in Comcast v FCC.
I will have more to say on this after I study what I can find on the details, but this is big. Congressional Republicans led by Fred Upton have already come out in favor of the action, and The Hill says this to sum it up:
Verizon's appeal listed four grounds for the challenge: the order is in excess of the FCC's statutory authority; it is arbitrary, capricious and an abuse of discretion within the meaning of the Administrative Procedure Act; it is contrary to constitutional right; and it is otherwise contrary to law.
I'm glad to see they're shotgunning the reasons to toss it, because I imagine anyone of them will put the FCC in a bad spot, should the courts agree.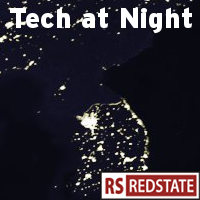 Good evening. A story I expect to hear more about is this a proposed subsidy for radio stations and the RIAA both of some sort of legal requirement for new cellular phones to include an FM radio receiver.
Such a requirement would raise costs on everyone, lower innovation and even basic differentiation options, and be nothing but a detriment to anyone who shops for cellular phones in America. We'd best raise awareness against this before it's too late.
Continue reading »