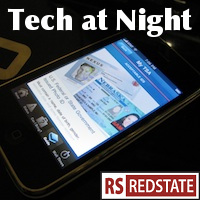 Hello. Yes, I'm late again. But I'm genuinely starting to have fun with OpenGL ES 2. So Tech at Night got to wait a bit. Sorry!
Anyway, as I usually do when I have a link to a RedState article, I'll start tonight with it. RedState Insider suggests cutting the budget while implementing better policy by eliminating the Agriculture Department's venture into tech subsidy, the Rural Utilities Service. We don't need to spend billions to have government compete against the private sector. Even if we wanted it, and we don't, we simply can't afford it.
What's the USDA doing in tech policy anyway?
Continue reading »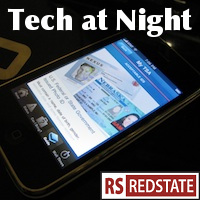 Republicans are eager to get to work against the President's regulatory bypasses of the last two years. Cliff Stearns promises "aggressive and rigorous" oversight of Internet, Energy, and Obamacare, says Hillicon Valley. As the Chairman of the Oversight and Investigations Subcommittee of the House Energy and Commerce Committee, that's no idle threat.
Meanwhile Energy and Commerce Chairman Fred Upton is looking forward as well as backward, by looking to guide the FCC proactively on the issue of increasing the wireless spectrum available for Internet access. I think it's usually better when legislators lead rather than letting those unelected, unaccountable regulatory bodies go off on their own, so I'm glad of this.
Continue reading »