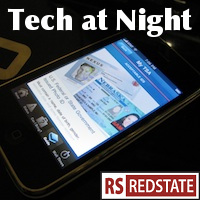 Hello. Yes, I'm late again. But I'm genuinely starting to have fun with OpenGL ES 2. So Tech at Night got to wait a bit. Sorry!
Anyway, as I usually do when I have a link to a RedState article, I'll start tonight with it. RedState Insider suggests cutting the budget while implementing better policy by eliminating the Agriculture Department's venture into tech subsidy, the Rural Utilities Service. We don't need to spend billions to have government compete against the private sector. Even if we wanted it, and we don't, we simply can't afford it.
What's the USDA doing in tech policy anyway?
Continue reading »