So I've been gone a while. Sorry about that. After Summer Games Done Quick and the Redstate Gathering, I was supposed to be back in action. But a case of the shingles took me down fast. I was a sleepless zombie in pain for a week. No fun. Was actually alright on Friday, but I had so much reading to do I couldn't catch up in time to post on Friday, so here we are. Hang on.
So let's start with Time-Warner and CBS. The two had their negotiations fall through with respect to carrying CBS on Cable, and so a blackout began. The left wants this as the pretext to more government, but let's be clear about this. Government created this pickle. The way out of it was proposed way back when, and backed in Tech at Night, when Jim DeMint and Steve Scalise proposed legislation. It's still the right answer.
Continue reading »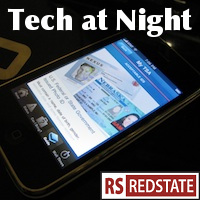 Jeff Flake. Jeff Sessions. Ron Johnson. Tim Scott.
Ted Cruz. Marco Rubio. Mike Lee. Rand Paul.
I'm generally pleased with all eight of these guys being in the Senate. They were on opposite sides of the sales tax compact amendment vote, though. If you look at the way Governors split on the issues, you'll see similar responses. Effective conservative Governors have fallen on both sides, including neighbors Haley Barbour and Bobby Jindal.
I'm fine with the compact. It's Constitutional and merely lets states preserve existing revenue streams, without having to defy basic economic reality by unilaterally cooperating in the rewrite-the-sales-tax Prisoner's Dilemma. That is, any one first state that shifts from buyer-owes to seller-owes in sales tax, creating the marketplace of sales taxes that compact opponents favor, automatically creates a disincentive for businesses to set up shop there.
So, we pass the compact as the best practical solution.
Recently at RedState: Ajit Pai on Robert McDowell is worth a read. Then there's Seton Motley on Marco Rubio challenging Internet regulation.
Continue reading »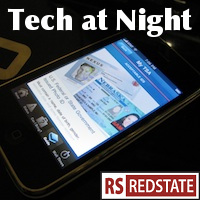 Ah, Claire McCaskill. Her not particularly active Twitter account said this week that she wants to be careful about regulation of privacy online, lest those regulations cause us all to have "less access to amazing stuff." True statement I think. Too bad she refused to stick to her guns on the radical left's key policy, Net Neutrality. On that issue, McCaskill told MyDD government regulation could cause "an open and free exchange of information" and that she would be "happy to wage" the fight to regulate.
Not sure how to reconcile these two positions except that when the radical left tugs on Claire McCaskill's leash, she jumps, regardless of what's good for America or for Missouri.
Continue reading »