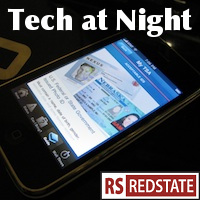 Wednesday night I put off all Tech at Night topics except for SOPA because the critical mark up votes in Committee were coming up. We weren't supposed to be able to stop SOPA, but we could at least raise awareness, put up a fight, and prepare for the floor votes. And sure enough, the vote to keep the Internet censorship provisions went in favor of censorship 22-11.
Well, it turns out, we managed to slow the process down. After we made our threats to start working on primary challenges over that 22-11 vote, Lamar Smith put off SOPA, halting the current process until next week at the earliest. Stay sharp, but feel good about this delay. The longer we delay, the more we can gain support for the OPEN Act instead of SOPA.
SOPA opponents Darrell Issa, Zoe Lofgren, Jared Polis, and Jason Chaffetz also deserve credit. Why yes, that list does include a Democrat. Just shows how wrong Lamar Smith is to side with disgraced former Senator Chris Dodd and the MPAA on this. Two men who between them have no clue how the Internet works.
Continue reading »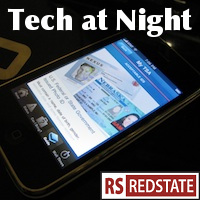 Up late tonight. Spent the better part of the last 8 hours setting up my new computer*. Lots of data to transfer around and all that. But fortunately there aren't many new developments lately to talk about, so let's go.
I'm going to start with LightSquared. Out of the blue, it's been repeatedly claimed that LightSquared is "the next Solyndra," and that some nebulous form of corruption is somehow benefiting the company. Is it possible? Certainly. But I'd like to see some proof that LightSquared received actual benefits from the Obama administration, as Solyndra got free money from the government in the form of loan guarantees.
No, I won't accept proof that Barack Obama is a bad guy as proof that LightSquared had something going on. I'm playing the role of skeptic on this particular issue, because I don't want it to be true. I want America to get more spectrum used for 4G wireless Internet, and I want us to have more national networks supplying 4G wireless Interent. LightSquared coming online would give us both, as LightSquared CEO Sanjiv Ahuja has said.
Continue reading »