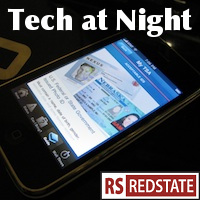 Wireless competition continues to grow, as Cricket edges closer to 4G LTE. I'm losing track of how many 4G providers we're starting to rack up. So yes, the people who tell you smaller and regional carriers are not an acceptable substitute for national carriers? They're selling you something.
That something is an attack on federalism via the Sprint/Soros/Obama/Holder attack on AT&T and the rights of T-Mobile shareholders.
Which is why it's bad news that these coordinated lawsuits are continuing. It's ridiculous: both C Spire and Sprint are in better shape than iPhone-less T-Mobile.
At least there's good news in new and continuing Republican efforts against previous power grabs.
Continue reading »