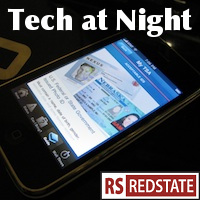 Wireless competition continues to grow, as Cricket edges closer to 4G LTE. I'm losing track of how many 4G providers we're starting to rack up. So yes, the people who tell you smaller and regional carriers are not an acceptable substitute for national carriers? They're selling you something.
That something is an attack on federalism via the Sprint/Soros/Obama/Holder attack on AT&T and the rights of T-Mobile shareholders.
Which is why it's bad news that these coordinated lawsuits are continuing. It's ridiculous: both C Spire and Sprint are in better shape than iPhone-less T-Mobile.
At least there's good news in new and continuing Republican efforts against previous power grabs.
Kay Bailey Hutchison calls Net Neutrality repeal a Jobs Bill, which is right, and is trying to get a Senate vote on it next week, which is great news. She says "We have over 40 signatures to have the expedited Congressional authority to take this resolution up, and the House has already passed it. It now rests in the Senate."
And to try to prevent future Net Neutralities, Dean Heller and Greg Walden are teaming up to push for FCC process reform, something badly needed. It's a sick joke how non-transparent the process was, to create these regulations which demand transparency.
Anonymous: They'll attack the US government, they'll attack credit card companies, but they won't bother Mexican drug gangs. Yeah. No wonder they're affiliated with the violent Occupy protests.
PATENT WARS: Microsoft defends its patent licensing policies with respect to Android, as it holds patents that Android vendors need. Samsung is going after iPhone software. Apple fails to stop a clone tablet maker. VirnetX tries again against Apple.
Tweet