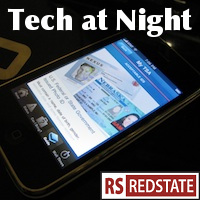 Oops. It's midnight as I type this out. I just remembered I'd better do Tech tonight, so here goes. Fortunately I already did my reading!
Urgent in the Senate this week is the upcoming vote on Net Neutrality repeal, which was already passed by the House. We need 51 votes, not 60. Less Government has a list of Senators to contact with this urgent message: repeal Net Neutrality! Democrats are listed there, but Scott Brown needs to hear from us, too!
The bad Net Neutrality rules are a symptom of greater problems at the FCC and demonstrate a need for greater reform, but we have to start somewhere. Let's start with repeal.
Continue reading »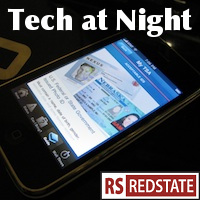 Wireless competition continues to grow, as Cricket edges closer to 4G LTE. I'm losing track of how many 4G providers we're starting to rack up. So yes, the people who tell you smaller and regional carriers are not an acceptable substitute for national carriers? They're selling you something.
That something is an attack on federalism via the Sprint/Soros/Obama/Holder attack on AT&T and the rights of T-Mobile shareholders.
Which is why it's bad news that these coordinated lawsuits are continuing. It's ridiculous: both C Spire and Sprint are in better shape than iPhone-less T-Mobile.
At least there's good news in new and continuing Republican efforts against previous power grabs.
Continue reading »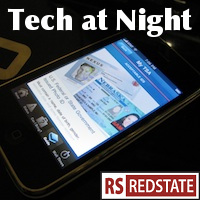 Can we just start shooting the hackers? It seems like it's war on the Internet these days, and the more there is for me to cover, the more work it is churning out Tech at Night!
Lulzsec denies the allies are in Baghdad the leader is arrested despite an earlier claim on Twitter that it was true.
Anyway, Shame on the Daily Mail for trying to turn a Lulzsec hacker into a sob story. He's a criminal gangster who couldn't hold a real job. Let him rot.
How bad is Lulzsec? Even other hacker gangs hate them. I assume it's because others realize that Lulzsec's insane overreach is going to bring the hammer of justice down on the entire field. Especially when they're targeting security experts, besides. It's true, too: The FBI is on the march here, on the heels of arrests already made in Spain, Turkey, and the UK.
Continue reading »