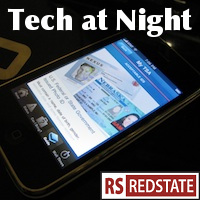 Oops. It's midnight as I type this out. I just remembered I'd better do Tech tonight, so here goes. Fortunately I already did my reading!
Urgent in the Senate this week is the upcoming vote on Net Neutrality repeal, which was already passed by the House. We need 51 votes, not 60. Less Government has a list of Senators to contact with this urgent message: repeal Net Neutrality! Democrats are listed there, but Scott Brown needs to hear from us, too!
The bad Net Neutrality rules are a symptom of greater problems at the FCC and demonstrate a need for greater reform, but we have to start somewhere. Let's start with repeal.
Continue reading »