On June 9, 2011, in General, by Neil Stevens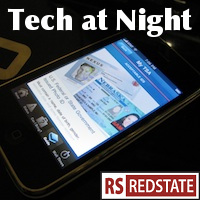 With fourteen articles to run through tonight, a near record, I don't have time to waste.
We'll start with Joshua Trevino bringing us Bill Peacock on the Texas Amazon Tax. Texas SB 1 contains the tax Governor Perry already vetoed this session, and it needs defeated again. Says Peacock: "Gov. Perry was right to veto the Amazon tax bill, and he'd be right if he did it again. Staying focused on downsizing Texas government is the only way to keep Texas as the top job producing state in the nation."
In national bills that need stopped, patent reform still looms over our heads. This bill,t he America Invents Act, removes patent protection from the person who first invents a thing. Instead, patent protection goes to the person who first files papers with the government for the invention. Is it any wonder that patent mills like IBM, and lawyers groups like the ABA have fallen in love with it?
Continue reading »