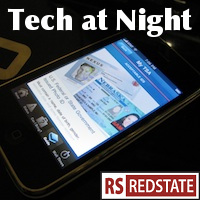 I've basically got three topics for tonight's edition. It's sad that two of them are government antitrust actions. I suppose elections do have consequences, and one key consequence of Barack Obama's election is corporatist selection of winners and losers in the marketplace.
The third main topic: Alleged corruption. I'm still playing the role of skeptic on accusations that the Obama administration is playing favorites in favor of LightSquared, the firm that has been caught in a regulatory quagmire over GPS issues it may have found a workaround for.
I want more 4G competition, but I also welcome Darrell Issa giving the LightSquared/Obama matter some oversight. I'd love to have a clear answer to this question. I can't support fake competition brought about by corruption. I reject Obama propping up Sprint Nextel and if it turns out that Obama is propping up LightSquared then I reject that as well.
Which brings us to the next topic: AT&T and T-Mobile against the Department of Justice.
Continue reading »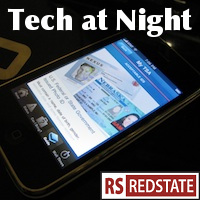 I'd like to start off tonight's edition by saying that I enjoy some of the pushback I've been getting in this Tech at Night series. It's fun when someone comes here, telling me I'm all wet, then ending up admitting they're enamored of the whole Obama regulatory apparatus. It feels good to have my pro-liberty, pro-growth, small-government positions validated like that. So to the multifaceted George Soros astroturf machine I say this: keep it coming.
And of course, one of their key talking points is that wireless competition is in danger. Consider that Radio Shack says you have nine options, and Cellular South, a carrier you might never have heard of, is suing AT&T now, while budding 4G national competitor LightSquared answers accusations it's buying favors from Obama. It's hard to see how the DoJ lawsuit is anything but an attempt to prop up Sprint Nextel, and hard to disagree with T-Mobile thinking its deal with AT&T will proceed on the merits.
Continue reading »