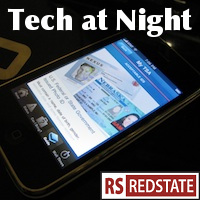 No really, Governor Haslam, you do not want to bring California taxation to Tennessee. Have you seen our unemployment? That's why we just might defeat it at referendum.
PETA people are hijacking phones, sending malicious messages without consent, and running up text message bills. People need to be careful about what they install, but this sort of thing needs to send people to jail, as well. We don't need more laws and regulations, we need more enforcement against the bad guys.
How badly do we not need more laws and regulations? Even the Progressive Policy Institute's Michael Mandel thinks so, calling on the President to lead in the direction of less regulation and pro-growth change.
Continue reading »