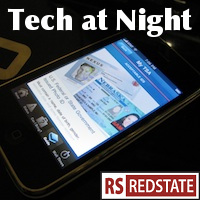 We've lost some battles lately. That's what happens when we let a radical Democrat become President. We let Patrick Leahy's America Invents Act pass, imposing on America a Euro-style patent system that rewards lawyering, not being the first to invent something. We let the FCC pass an illegal Net Neutrality power grab, and that will have to go to court soon.
We're even seeing some nominally Republican-run states get on big government bandwagon against AT&T, sadly joining in the effort by the Obama administration and Sprint Nextel to hinder competition and pad Sprint's bottom line. What are Ohio and Pennsylvania doing there? Come on.
But at least we're on track to get meaningful 4G competition. Some question the firm's ties with the Obama administration, but I welcome progress toward LightSquared launching its network. Unlike Obama and Holder, trying to prop up Sprint, I actually want competition and lower prices.
Continue reading »