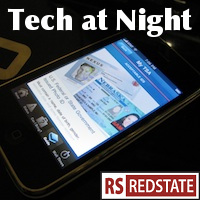 Those nogoodniks online still need to beware, as Internet gangster Josh Schichtel, the creator (or operator, it's hard to tell) of a 72,000 node botnet found out when he got socked with 30 months in prison and a $1,500 in fines.
And speaking of bad guys, Wikileaks, oh wait no, WCITLeaks. These are the good guys, trying to bring transparency to the ITU's shadowy multinational negotiations of communications matters. And they're looking to do more, going from pure leaking to adding policy and advocacy content.
Continue reading »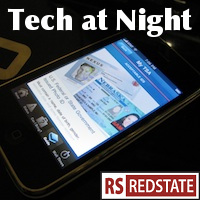 Coordination stops the bad guys online. That's why The Democrats are wrong in their push for a power grab, led by Barack Obama. We just need better information sharing. Pass CISPA or SECURE IT. Not Lieberman-Collins, the former Internet Kill Switch bill.
Continue reading »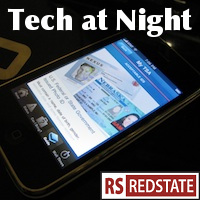 So we already had the coming FCC battle over Verizon's attempts to acquire the spectrum it needs, the Senate fight over 'cybersecurity,' and a possible Congressional fight over Internet sales taxation. But now there's a new issue to keep track of: the FTC is taking it upon itself to regulate the Internet on the grounds of protecting privacy. Jim Harper seems thinks it's nothing new, but under the Obama administration, I'm more concerned. Still Adam Thierer also says it could have been worse, though, but also mentions those dirty words 'personal responsibility.' Can't have that.
Democrats are eager to empower the Obama administration, of course. That's why we need a Republican Senate to go with a Republican House.
Continue reading »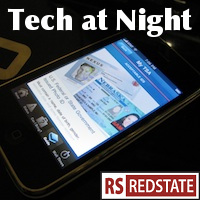 I know, I know. The way that broadcasts travel across state lines, it's important that some sort of national control step in, because the states can't do it. But the way the Obama FCC operates, sometimes I wonder if it's worth all the trouble.
Instead of working to ensure we have the spectrum we need allocated to the purposes we want, The Obama FCC constantly works as a roadblock, earlier against AT&T, and now against Verizon.
This same FCC is also, with apparently no objection from the President, actively and openly stonewalling Chuck Grassley and the Senate in attempts at applying reasonable oversight to the committee.
The FCC has too many secrets and tries to make too many decisions over the private sector. We have to fix this.
Continue reading »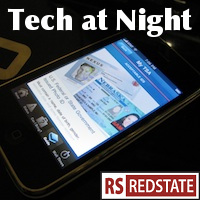 The big stories this week continue to be LightSquared and cybersecurity. Even as House Democrats complain about government doing too much, incredibly, we see that Senate Democrats are so inflexible that John McCain is in a gang of Republicans to fight the Democrats on the cybersecurity bill. Consider that. That's how extreme Harry Reid, Joe Lieberman, Jay Rockefeller, and Susan Collins are on this. John McCain is putting together a team to make a Republican bill with Kay Bailey Hutchison and others, rather than sign on with a Democrat on a bill. Danger, Will Robinson! Harry Reid is that much of an extremist!
Reid is rushing to pass it, but details come out anyway, such as an attack on FOIA. Transparency! Not.
Speaking of transparency, the firm that the Barack Obama FCC has remained oddly silent on, and that insists the FCC should remain silent on, is ready to go on the offensive. It almost seems like LightSquared bet the company on this, and will go down swinging. They may end up making a spectrum trade though, which if workable would be interesting.
Continue reading »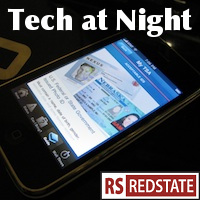 Wouldn't it be nice if we had Government Neutrality? Imagine if the government didn't take sides: not favoring one industry over another as with SOPA, or favoring one firm over another as with AT&T.
Because AT&T really is getting an unfair deal. The FCC could have just let the firm drop its application like it intended to do but no, it also gratuitously put out a report against AT&T. It's a show trial: the verdict was decided in advance.
Oddly enough, Facebook is getting ignored by the radicals but is still getting targeted for abuse by the FTC even though it's already been shown that laws don't fix stupid. I guess the Obama administration is already too well trained in meddling.
Continue reading »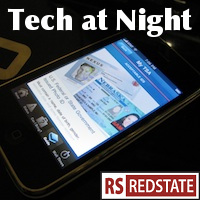 Columbus Day winds to a close, a cold slows me down, but Tech at Night marches on somehow. You know what's also marched on? The New York Stock Exchange's website. The anarcho-terrorists of Anonymous promised to take that website down (note: just the website, not the actual trading computers). Well, they failed, unless you count a two minute outage as success. Heck, RedState pretty much goes down for about 5 minutes every night, and we're not even trying.
Speaking of security: in theory I love the idea of government focusing on government Internet security, while leaving the private sector alone. It doesn't surprise me though if it turns out Obama's brain trust can't even do that right. Barack Obama's disastrous regulatory record doesn't suggest competence.
Which is why Mary Bono Mack needs to drop her ongoing privacy investigations, because it can only lead to more power for the government online, and that won't end well.
Remember when I gave a little cheer for the supercommittee's plans to auction off some spectrum? that plan is getting some criticism from people who want to keep some unlicensed spectrum free. If the spectrum can't be put to use for high-speed Internet, then maybe it's not worth bothering. If it can, though, let's do it.
Continue reading »