On July 19, 2012, in General, by Neil Stevens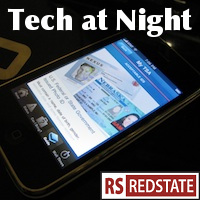 So, the Marketplace Fairness Act. Ben Domenech and Francis Cianfrocca recently went off on it on Coffee and Markets, which is a great series to listen to. Having an opportunity to block out time to listen to it is probably the best part of having a 2.5 hour commute from Arlington to Purcellville (and then 2.5 hours back).
I support the bill, and the interstate compact it approves, and I'd like to explain why.
I support it because I think a sales tax is a tax worth saving, and also I think if the sales tax falls off in this new era, then states will eventually be forced to raise and/or impose new taxes to compensate.
The sales tax is a tax worth having because it bucks the trend of 'progressive' taxation, that is skewed against higher income earners, in favor of the lower incomes. However the sales tax goes after consumption, not income. This can make it slightly 'regressive,' which gives more Americans a stake in funding our government. That's a good thing to do.
However the sales tax is at risk. To be clear, I think it's a good thing, and not a problem in itself, that innovators modern technology are putting pressure in old big box firms while giving customers better service at lower prices (lower prices pre-tax both ways, mind you). The problem is that this shift is reducing sales tax revenues. With local governments already in trouble, that doesn't help. If we can use a limited, Constitutional interstate compact to tweak the sales tax to restore at least some of the old revenue, then we can possibly preserve the sales tax in opposition to other, 'progressive' forms of taxation.
Notice: I agree that the 'fairness' argument is idiotic. I agree that the big box retailers backing this are doing so because they mistakenly believe that Amazon's success is due to the tax issue and not great strides in business model and technology. I agree Amazon itself is much better equipped to deal with multistate taxation than smaller competitors are ( though the states have an eye on helping with that anyway).
Another argument against the bill is that it won't actually raise revenue. However I would suggest that the reason single-state, unconstitutional attempts to raise this revenue are failing (most notably in Illinois and California) is that their unconstitutionality has fueled evasion. A Constitutional compact with buy in from many states plus the feds, is a different matter. Enforcement becomes easier.
Lastly, Ben Domenech has suggested that the left wants to use this as a stepping stone to further taxation. Hey, fair enough. But when don't they do that? I mean, do we think they're not going to try for a national sales tax, a digital download tax, or whatever if we don't pass this? No, this is just pretext. Whether MFA passes or not will have no influence on what the left will do. So I stand with Nikki Haley, Haley Barbour, and other conservative Republican governors and former governors who back the plan.
And having spent all my Tech at Night time writing that up way more in depth than I intended.. quick hits time.
Hey NAB: Aren't you essentially bragging about your own government-granted market power here? You are the government-protected cabal, which is why I support Retransmission Consent/video reform by Steve Scalise and Jim DeMint.
Regulation: fixing issues the market fixed long ago.
There's no doubt in my mind Google's automated systems are being gamed in taking down Republican stuff, but a case where actual infringement happened is a terrible test case to prove that, in my view. It's possible this was automated!
I strongly urge Mary Bono Mack to review carefully the FTC's powers in the Safe Web Act. Barack Obama has proved regulators need tight leashes.
In fact they have an adversarial, anti-transparency attitude at FDA, and do we really think FDA is alone on that?
New FCC Commissioner Ajit Pai is gaining fans.
Remember the New Zealand court system trying to shield Kim Dotcom from prosecution? One judge has already admitted a prejudice against America. No surprise they're trying to shield him from American prosecution. Time to reconsider ANZUS?
Remember when Barack Obama and Eric Holder blocked the AT&T/T-Mobile merger? Guess what the result of that was? Yup, shipping jobs overseas. Forward.
Tweet