In what started as an Earth Day joke on Twitter (Buy a Kindle! Use electricity and rare earth metals instead of clean, renewable paper!), and turned into a serious business decision, I bought a Kindle. I'm getting the impression that for many people the Kindle is a cheap alternative to an iPad, which means I need to be able to ensure webpages work well on it.
But, while I have it, I might as well be able to customize it a bit. So I've replaced the the default screensavers with my own. You see, the Kindle's screen doesn't actually need "saved" as such, but it can show something even when it's off. So Amazon has it show these woodcuts of selected authors. But what if you don't care about those authors? You have to install a "jailbreak" and a "screensaver" patch, then you can upload your own author images to the Kindle.
I've gone ahead and put in Isaac Asimov, William Blake, Robert Frost, Aldous Huxley, and Edgar Allan Poe into my rotation.
I've also uploaded the complete Sherlock Holmes onto the Kindle. I've never read any Holmes, but I probably should.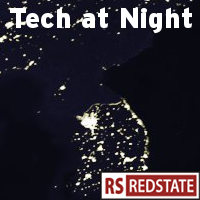 Tonight, we start with a longer note that requires some setup, so bear with me as I break from the usual format for a moment.
–––
The FCC's attempt to reclassify broadband as if it were a telephone service had already encountered opposition from a strong, bipartisan majority of Congress – not to mention usually Democratic allies like the AFL-CIO, CWA, IBEW, LULAC, MMTC, NAACP, Urban League and Sierra Club.
It is increasingly becoming a question of whether the FCC really wants to pick a Title II fight in the Courts, another with Democratic coalition members and yet another with Congress. That kind of path has the potential to be lose-lose-lose for the FCC and for Democrats.
But another story that emerged last week may be the most interesting fight of all.
Continue reading »