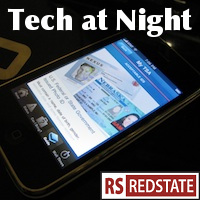 Hello again. Having been traveling from Wednesday to Friday for my employer, I did my best to get this out Friday night, but I crashed about a third of the way into my backlog of links. Then over the weekend my email server died. So, we catch up with Tech at Night on Monday!
We'll start with the International Telecommunications Union. Reports came out that ITU anti-liberty proposals were backing off, but the effort is going in the wrong direction. A big chunk of the Anglosphere is against it, including the Obama administration.
The President is getting credit for this position from industry and House Republicans, but consider this: if the ITU's secretary general didn't see the Obama opposition coming then just how muted were Obama's efforts to fix the treaty to begin with? This is a failure of the President to lead internationally.
Continue reading »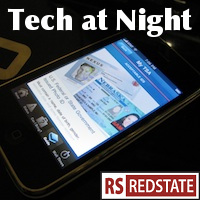 So, more cybersecurity. The government is starting to recognize state actors online, which makes sense given that enemies like Iran aren't shy about it. That's good. Recognizing fact is a prerequisite to making good policy.
But I think trying to dictate to private business is the wrong idea. Huawei and ZTE may be organs of the People's Liberation Army, which would make it a good reason never to have government buy from Huawei, and possibly even to restrict government contractors from using Huawei hardware when fulfilling government contracts. But anything beyond that just grows government in ways that possibly harm us.
If Huawei is breaking the law then we need to put people in jail. If we can show that the Chinese government is attacking us, we need to address the problem at the source, rather than cut a couple vines of kudzu. Expanding government against a couple of businesses is not necessary when we have laws already on the books, and not sufficient when the problem is a state actor.
Continue reading »