Delay, obfuscate, distract. The anarchists are doing everything they can to try to keep Silk Road drug ring founder Ross Ulbricht from facing justice. His lawyers want his trial delayed and are slinging mud about FBI, and his fellow anarchists are attempting to intimidate the judge.
America used to bar anarchists from entering the country. These days it's easy to see why that was wise.
Continue reading »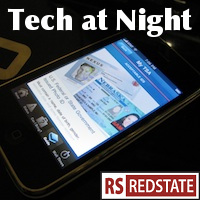 Much like WMATA, I took Veteran's Day half-off. I did the reading but not the writing.
You know how I'm already throwing words like 'anarchoterrorist' around groups like Anonymous? Well now they're siding with Hamas in Gaza against Israel and all doubt is removed. It's amazing that the blood libel exists in some form in the 21st century, but I guess anarchists are just that terrible.
Bitcoin is still a tool for criminals including Silk Road Gangster Ross Ulbricht, who tried to contract a murder to keep his racket going.
Continue reading »