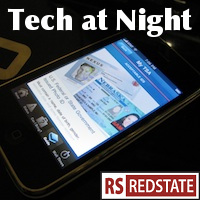 There's not a whole lot going on right now. Right now I'm seeing a few efforts here and there to push different policies, some good, some bad, but we do need to keep an eye on them in case any one of them takes off.
Let's start with a bit of a laugh from California. Democrats there are desperately trying to regulate the Internet, but at the same time it's clear that party in California, now totally hijacked by extremists, has no clue how the Internet actually works. How else would the pass a bill creating a right to delete information from the Internet? Imagine the jokes if Republicans passed such a bill.
The Google effort to push for reasonable FISA transparency continues to gain allies, this time Dropbox, as that firm is now getting criticisms in that area.
Continue reading »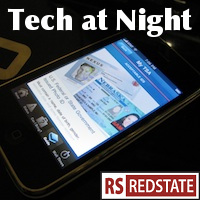 Net Neutrality! Verizon has taken the FCC to court over the FCC's illegal Open Internet order of course. Oral arguments were today at the DC Circuit Court of Appeals. The court should reject the rule of course, as the court already rejected Net Neutrality previously in the Comcast case. The ALA, like a lot of reflexive leftist organizations, is wrong.
Continue reading »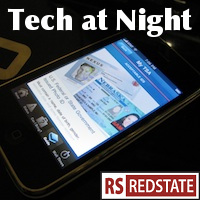 Apparently Kim Dotcom is already tired of living as a fugitive in New Zealand. Tired of laying about, risking capsizing an island, he's quitting the new Mega to focus on his defense.
Meanwhile, it's unfortunate that this anarchist was allowed in the country. Let's just bar him from the United States, please?
The latest problem with Net Neutrality? It tramples over the Bill of Rights. Opposing the FCC's power grab is the position in favor of civil liberties.
Continue reading »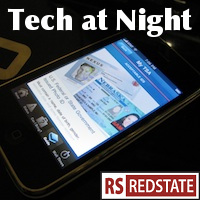 Here we go. The President, Jay Rockefeller, and the grabbing hands are on the move, using "Internet for the Children" as a pretext to expand spending. We need E-Rate reform along the lines of what Ajit Pai is talking about, not anything that's just a plain old expansion.
The FTC went easy on this spammer. Texts can cost people 5-10 cents each. They do me. So if this spammer sent 20 million spam texts, he could have costs his victims 1-2 million dollars. And he only got find 60 thousand. Weak.
Continue reading »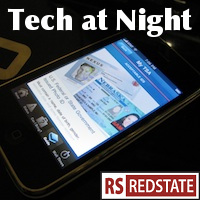 An interesting development in the President's Cybersecurity order: his people are going hat in hand looking for industry buy-in. Perhaps they fear actual legislation?
Of course, when it comes to industry and the administration, their relationships can't always be as cozy as Google's with the President's men, including the FTC Chairman. Google really is the caricature of Halliburton that existed in the minds of the radicals.
Microsoft is beginning to realize their ad campaign is failing because nobody cares about privacy, it appears.
Continue reading »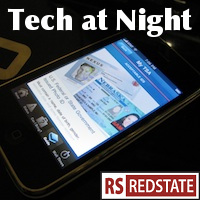 Slow month so far. Last Tech at Night was quick, and so will this one be a short trip through my browser windows.
The anti-SOPA coalition could return, because it's the one weird time that the left wing also seems to have an anti-regulatory element to it. Legislators are right to fear it.
I like this: Darrell Issa investigating FTC and how its Google investigation leaked just so much to the public. Whose agenda was served there?
Continue reading »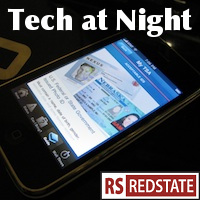 Message to The New Republic: The left-right antiSOPA coalition isn't getting back together because the right half still opposes Internet regulation, while y'all keep pushing stuff like privacy regulation and Net Neutrality.
Also, in case you missed it, FCC Commissioner Ajit Pai returned to RedState, this time to talk about government's oversized spectrum holdings.
Here's a brief conversation with Marsha Blackburn about tech policy.
Continue reading »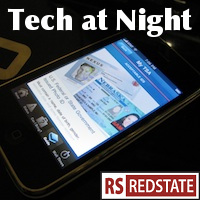 Hey La-Mulanites! I'm Neil, and let's play Tech at Night.
Anyway. Yeah, I took a break, as you may have noticed. It turns out between Christmas, New Year's and the Fiscal Cliff, not much happened for me to cover, anyway! So let's get started.
Two legislative notes: the outmoded video privacy law passed, while the so-called Marketplace Fairness Act is dead in the water. I always said its best chance was President Romney and a Republican Senate, but now that's not happening. Poor Amazon, bargaining with states on the assumption this would happen.
And in case you forgot, a Cybersecurity executive order would be a bad thing, per Marsha Blackburn and Steve Scalise.
Continue reading »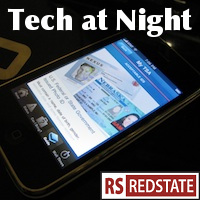 It's amazing to me that at this point we're still pretending there's a phone monopoly. Competition exists. Yes, it's obvious that nobody has a monopoly on phone service anymore. The assumption that there's a monopoly is detached from the reality of the modern market. People routinely go without landlines these days, and there's even competition for those!