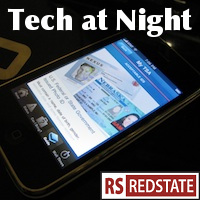 There's not a whole lot going on right now. Right now I'm seeing a few efforts here and there to push different policies, some good, some bad, but we do need to keep an eye on them in case any one of them takes off.
Let's start with a bit of a laugh from California. Democrats there are desperately trying to regulate the Internet, but at the same time it's clear that party in California, now totally hijacked by extremists, has no clue how the Internet actually works. How else would the pass a bill creating a right to delete information from the Internet? Imagine the jokes if Republicans passed such a bill.
The Google effort to push for reasonable FISA transparency continues to gain allies, this time Dropbox, as that firm is now getting criticisms in that area.
Is FTC taking the wrong approach? TechFreedom seems to think that FTC is doing too much on data security and not enough on identity theft itself. I think that's a reasonable suggestion that we need to consider, though I'm not entirely sold. There are reasons other than identity theft that data security matters.
I definitely agree that NSA talk has ruined our chances for good cybersecurity legal changes, even though the two issues are pretty unrelated.
Given how many phone unlocking issues are copyright-based, including the Librarian of Congress being the key regulator in the matter at present, I think I agree that FCC should stay out of it.
Repeating what I said last edition of Tech at Night, the real source of power of patent trolls is the number of trivial patents of ideas. Software patents can be legitimate and must not be abolished. But trivial patents, whether software or not, should be.
The Internet is a dangerous place. Be careful about letting your kids on it, and don't believe everything you read.
Beware when radicals claim something is "just linking". There's no right to be a pirate, and you know what? When they call themselves the Pirate Party, I can call them that.
Tweet