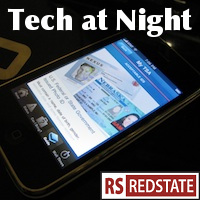 Apologies. I've had some technical issues tonight, and after twice nearly losing my list of links to work through… I'll do my best, but I'm not really feeling it at this point. So sorry if I'm subpar tonight.
Two Google wins going on. Larry Page talked with FTC on antitrust and now the left is shrieking that sanity may prevail on this. Google isn't a search monopoly. Amazon, eBay, IMDB, sites like these ensure it. Even if Bing and Duck Duck Go are having trouble breaking through, domain-specific search matters, a lot, and Google has to compete with that, or die.
That said, it's ridiculous that Google was allowed to hack people's browsers, store information surreptitiously, and instruct the browsers to send that information to their servers at later times. This directly against the expressed wishes and policies of the users involved. All they have to do is pay Obama his 20 pieces of silver, and they even get to keep the data.
Continue reading »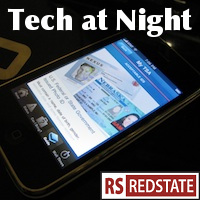 Surprise:Obama's cybersecurity plans don't actually fix anything, they just expand government. And yet the administration shamelessly attempts to use the crisis of storm Sandy to try to achieve this end.
At this point the administration's cybersecurity efforts are as delusional and straw-grasping as its global warming efforts. Though what's sad is that unlike global warming, there actually is a kernel of truth there that we as a nation could be acting on, but Obama is distracting us with his attempts to expand government.
Continue reading »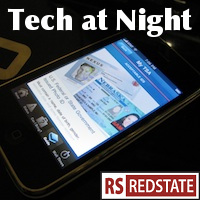 Hello all. I was without power for 25 hours after Sandy, and so I'm a bit behind. So tonight's edition of Tech at Night is going to be put together a bit quickly. Sorry about that. By the way, while obviously a hurricane can take out wireless towers, wireless was vital for keeping me in touch with the world when I was without power at home. It was great. I'm not sure exactly what good FCC monitoring could do though, except to use a crisis to expand the role of the state.
Watch as the administration plays games: on one hand it tries to use Iranian attacks on banks as an excuse to legislate cybersecurity mandates, instead of attacking Iran back, while on the other hand it opposes cybersecurity mandates at the ITU! How about we oppose all cybersecurity mandates, guys?
Continue reading »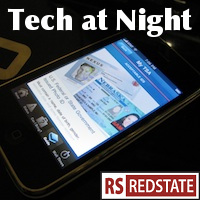 Remember when AT&T tried to get T-Mobile's spectrum in order to give Verizon some more competition? And how Sprint opposed that because it would heighten competition? Well now it's turnabout. SoftBank is attempting to buy a majority of Sprint, which will in turn take a majority of Clearwire. That will give Softbank control of a large amount of US Spectrum. So AT&T wants regulatory review. Heh.
To be clear, I think it's a good thing that firms are doing what they can to get spectrum and compete, even if I laugh at the revenge attempt going on here. In fact I think it would have been very interesting to see Softbank/Sprint/Clearwire vs AT&T/T-Mobile vs Verizon. But we'll see what shakes out in the end.
Continue reading »
Google is a target now. The EU is threatening to do its people a disservice by trying to fight Google innovation as hard as they fight Microsoft innovation. Because here's the thing: people who voluntarily use Google software are not at all the same as people who were snooped on by Google Street View vans. They're not victims. They're people choosing to sign their privacy away. The EU, in attacking Google, is restricting choice for Europeans.
Meanwhile, in the US, I have to disagree with Scott Cleland on Google's FTC issues. Regular readers know I'm hard on Google when it's warranted: in the Wi Spy mess, and in the Safari hack, I supported regulatory action against the firm. But the antitrust and Search Neutrality disputes are stupid, and are themselves political power grabs. The Obama regulators are themselves political power seekers. Google is not politicizing any process. Obama and his people already did.
Continue reading »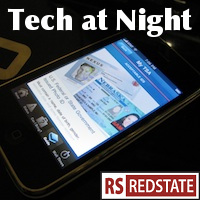 Two points on cybersecurity tonight. The first is that Harry Reid and Barack Obama aren't on the same page. The latter is still working toward a (probably illegal) executive order, while the former is talking about trying again to pass the rejected Lieberman-Collins Cybersecurity Act. Meanwhile we backers of the Marlin Stutzman campaign have been vindicated, as Dan Coats is siding with Harry Reid on this, the Internet Kill Switch bill, with the IKS removed but everything else left intact.
With Republicans like that, who needs Democrats?
Continue reading »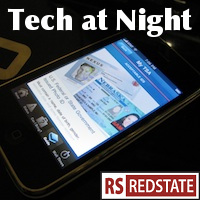 Oh man, I forgot to finish this Friday night. Oops.
Funny how Google says they can't fix Googlebombs when the fact is, Google is constantly improving its search algorithms. After all, the Bush-era Googlebombs of WhiteHouse.gov disappeared pretty quick after Obama was elected.
Stuff like this is why I don't expect Google's regulatory problems to go away in the event of a Romney win. Google has left its systems open (Blogger, Search, Youtube) for the left to abuse the right, and has been slow to react. It's going to be very easy for the left wing of the GOP to get talked into expanding government to come after them, unfortunately.
Continue reading »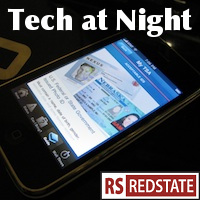 So, more cybersecurity. The government is starting to recognize state actors online, which makes sense given that enemies like Iran aren't shy about it. That's good. Recognizing fact is a prerequisite to making good policy.
But I think trying to dictate to private business is the wrong idea. Huawei and ZTE may be organs of the People's Liberation Army, which would make it a good reason never to have government buy from Huawei, and possibly even to restrict government contractors from using Huawei hardware when fulfilling government contracts. But anything beyond that just grows government in ways that possibly harm us.
If Huawei is breaking the law then we need to put people in jail. If we can show that the Chinese government is attacking us, we need to address the problem at the source, rather than cut a couple vines of kudzu. Expanding government against a couple of businesses is not necessary when we have laws already on the books, and not sufficient when the problem is a state actor.
Continue reading »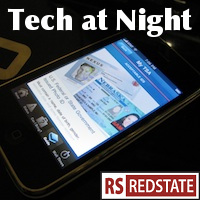 Even the Obama regulators occasionally do things right. It was right for FCC to let the regulation die that forced cable companies to license original content to competitors. Though as The Hill points out, it may have done so out of a fear that the courts would force the issue anyway, not out of any desire to deregulate. Naturally House and Senate Democrats can't abide the least bit of deregulation.
But don't worry, they're still making mistakes, too. They can't free up spectrum until 2015, moving at a snail's pace in a fast moving industry. And FTC's antitrust attacks on Google are ludicrous. The standard for antitrust is high: if I recall correctly you have to show market power, being wielded, in a way that harms customers. I'm not sure that, relative to Microsoft, Apple, and Amazon, that such points can be made at all.
Continue reading »