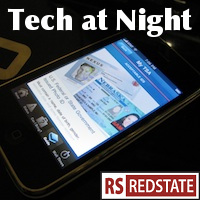 It's been a week, hasn't it? It turns out the night I last did Tech, I pushed it way too hard, and my illness stuck with me another week. But we're better now.
For what it's worth, Steny Hoyer doesn't see the Trans-Pacific Partnership passing anytime soon. I'm all for free trade, but TPP seems to be going far beyond trade, and becoming a grab bag of special interest provisions, and so I'm fine with giving it a lot of scrutiny.
As I've said before, the key to fixing patents is to remove the incentive the USPTO has to give out too many. So I'm glad the House rejected Democrat plans to reinforce USPTO getting funding that way. We must not let the office keep the feeas it collects anymore.
Continue reading »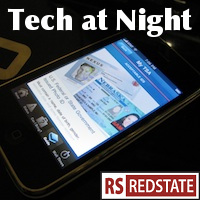 Remember when AT&T tried to get T-Mobile's spectrum in order to give Verizon some more competition? And how Sprint opposed that because it would heighten competition? Well now it's turnabout. SoftBank is attempting to buy a majority of Sprint, which will in turn take a majority of Clearwire. That will give Softbank control of a large amount of US Spectrum. So AT&T wants regulatory review. Heh.
To be clear, I think it's a good thing that firms are doing what they can to get spectrum and compete, even if I laugh at the revenge attempt going on here. In fact I think it would have been very interesting to see Softbank/Sprint/Clearwire vs AT&T/T-Mobile vs Verizon. But we'll see what shakes out in the end.
Continue reading »