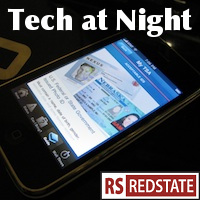 I went ahead and took Martin Luther King day off, so it's a double dose of stories to cover tonight. Though first, in case you missed it, make sure to see my post today on Marsha Blackburn's call to action against stifling, destabilizing Internet and technology regulation.
Other than that, the big story this week so far has been the FCC finally approving the NBC Universal/Comcast merger. I don't even know why the center-left is even supposed to be worried about that merger at this point. After all, they passed Net Neutrality, right? Anyway, it's a real shame that this approval has only come with a number of special set asides for left-wing causes, but as I've said before, I'm guessing the shareholders will take what they can get after all of this delay.
Of course, the neo-Marxists are sobbing hysterically about this development. Let's all pause, lower our heads, and take a moment to laugh at Free Press's Josh Silver.
Continue reading »