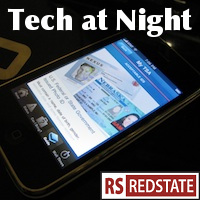 So, Erick Erickson decided to make a big push against SOPA today, again bringing out the primary threat card. I also had a post on SOPA and PROTECT IP today.
We were heard. On the House side, Speaker John Boehner echoed Majority Leader Eric Cantor, and said the committee needs to find consensus before the bill can get a vote. And again, conservatives like Darrell Issa, Justin Amash, and Jason Chaffetz aren't going to lie down and quit. So as long as Boehner and Cantor are true to their words, SOPA is dead in the House this Congress.
On the Senate side, of the 16 Republicans co-sponsoring PROTECT IP, I've received word of six of them changing their minds. Kelly Ayotte, Roy Blunt, John Boozman, Chuck Grassley, Orrin Hatch, and Marco Rubio are dropping their support. Moe was keeping track, but I think Ayotte flipped after the posted.
The threat of electoral consequences is all a politician will listen to. Democrats know that the online left won't lift a finger, so Democrats are still backing SOPA and PROTECT IP, much to Markos Moulitsas's disappointment. We stood on principle, while Daily Kos just whined. We got results, he got blown off.
Erick even tried to make this a bipartisan thing, where both sides would primary the SOPA and PROTECT IP supporters, but he got crickets.
Lamar Smith remains primary target number one though, as he does his best impression of the Saddam Hussein Ministry of Propaganda. The Allies are not in Iraq! SOPA is still in control of the country! It's all lies! Also, Lamar Smith is himself an E-PARASITE. Will he resign and report to prison?
Continue reading »
Some bills become unstoppable in the Congress. They pile up cosponsors, get leadership support, and cruise on through to easy passage. Not SOPA, or its original Senate version, PROTECT IP. They're in trouble. While the left is fighting these bills with blackouts and protesting, our message is simpler: If you back SOPA or PROTECT IP, we will primary you. That matters.
One guy who has clearly heard us, and is responding to our complaints by urging a slowdown on PROTECT IP, is Orrin Hatch. He's a potential primary target and he knows it, so he's listening. It's refreshing, and certainly puts Hatch over many in Congress on this issue.
Yeah, Free Press and the radicals are hypocrites on this, but SOPA really is a bad bill. Lamar Smith is even talking about removing some of the worst provisions, that's how bad it is. Patrick Leahy is also talking about bending on PROTECT IP. We're making progress. Keep it up.
Industry is paying attention, the threat of a vote looms. Erick Erickson made it clear he'd even oppose Marsha Blackburn if she helped pass SOPA. This is serious and we need to be loud and committed to action.
Continue reading »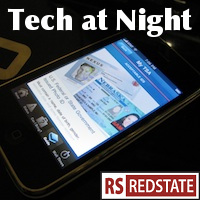 The cyberterrorist groups Anonymous and its apparent splinter group Lulzsec are getting bold. The latter gang of criminals is attempting to blackmail the United States Government after attacking government networks, which is just insane and I hope will lead to mass arrests. While the former is attacking the Spanish government after arrests made there, and suffering further damage from mass arrests in Turkey.
I hope when the Lulzsec gang gets rolled up, just like Anonymous is getting slammed, that some of them resist. OK, that was a mean thing to say, but it's how I feel.
Anonymous hub 4chan still refuses to take basic steps to mitigate the groups' ability to propagandize and recruit, such as requiring account registration or closing down unmoderated sections of the site.
Oh yes, and despite all the above attacks plus one on the IMF, Mary Bono Mack's answer is to blame the victims instead of rounding up and sending to Gitmo or Alcatraz the perpetrators.
In further news, lots going on at RedState today. Erick Erickson and Dana Rohrabacher are fighting the good fight on the America Invents Act, the Patrick Leahy giveaway that punishes inventors and favors lawyers and patent mills, in an attempt to make us more like Old Europe. I've been warning about this bill for a while, so I'm sure glad to see opposition growing.
Continue reading »