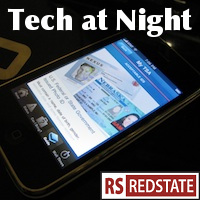 The final House vote is coming to repeal Net Neutrality via the Congressional Review Act. I'm pretty interested to see how many Democrats we can get in the House, because it may give a clue of how many Democrats we can get in the Senate. Remember: under the CRA we only need 51, not 60.
I hope we don't have to fire up the CRA next over socialist wireless data roaming regulation. As I pointed out earlier this week, Sprint stopped investing in its network, while AT&T and Verizon spent even more. So now Sprint customers end up having to roam more when off of Sprint's network. Should Sprint be allowed to make up for that by getting the government to force a special deal? I don't think so. Regulation should reward investors and punish free riders. Only then do we truly look out for the public, the people who need more investment made.
Continue reading »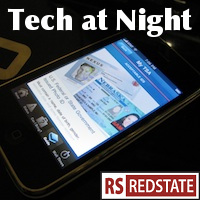 So the top story this week is going to be the AT&T acquisition of T-Mobile USA. There's a lot being said about it, about unions, about competition, but the story I'm seeing emerging is that this deal is about spectrum. AT&T sees in T-Mobile a way to get the spectrum it needs going forward. In fact, even power grabbing FCC Chairman Julius Genachowski said to the CTIA that this is an issue:
If we do nothing in the face of the looming spectrum crunch, many consumers will face higher prices – as the market is forced to respond to supply and demand – and frustrating service – connections that drop, apps that run unreliably or too slowly.
So not only is T-Mobile a sensible purchase for AT&T in the short run, due to their use of similar technology, but in the long run this is the kind of purchase AT&T may need to be able to compete with Verizon. Verizon, of course, already got more spectrum when it bought the C Block of old television spectrum in 2008.
So if we want competition now and in the future, we need to let the deal happen.
Continue reading »