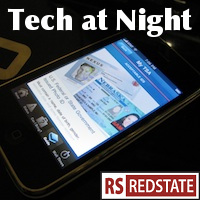 So the top story this week is going to be the AT&T acquisition of T-Mobile USA. There's a lot being said about it, about unions, about competition, but the story I'm seeing emerging is that this deal is about spectrum. AT&T sees in T-Mobile a way to get the spectrum it needs going forward. In fact, even power grabbing FCC Chairman Julius Genachowski said to the CTIA that this is an issue:
If we do nothing in the face of the looming spectrum crunch, many consumers will face higher prices – as the market is forced to respond to supply and demand – and frustrating service – connections that drop, apps that run unreliably or too slowly.
So not only is T-Mobile a sensible purchase for AT&T in the short run, due to their use of similar technology, but in the long run this is the kind of purchase AT&T may need to be able to compete with Verizon. Verizon, of course, already got more spectrum when it bought the C Block of old television spectrum in 2008.
So if we want competition now and in the future, we need to let the deal happen.
Continue reading »