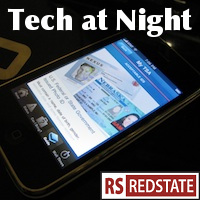 Top story: the great Steven Crowder has a new video on Net Neutrality. With all the hype on Twitter leading up to this release, I was looking forward to Crowder's video release. It's funny, accurate, and devastating to the left. As usual for Crowder.
Sometimes a patent troll runs into fire. Lodsys, as you may recall, decided to abandon the strategy of targeting deep pockets and went after small-time and single developers. Well, Apple struck back, demanding that Lodsys withdraw threats to iOS developers, and warning that Apple would defend its own rights as a license holder.
There's some rough language, but Twitter user oceankidbilly sums it up perfectly. Heh.
Continue reading »