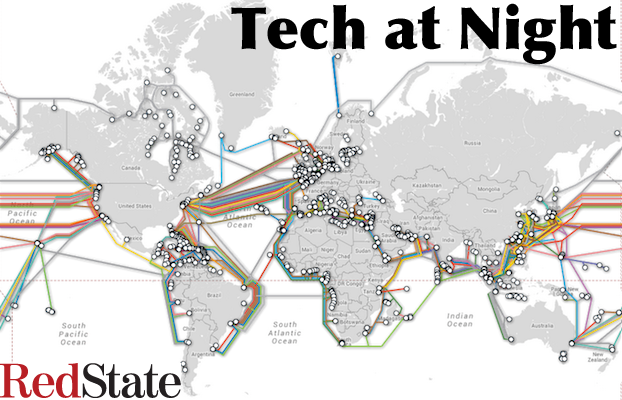 I think many people know that Google has been developing technology to be able to detect known child pornography images. You see, child pornographers tend to 'trade' photos around, so the same photos end up being possessed by many of them. Therefore, there is value in creating software that can create 'hashes' or a unique mathematical fingerprint, of known images captured from previous criminals. Google has been working on this.
Well, it turns out they're using it to make sure nobody's using their resources to break the law by distributing child pornography using their servers.
Continue reading »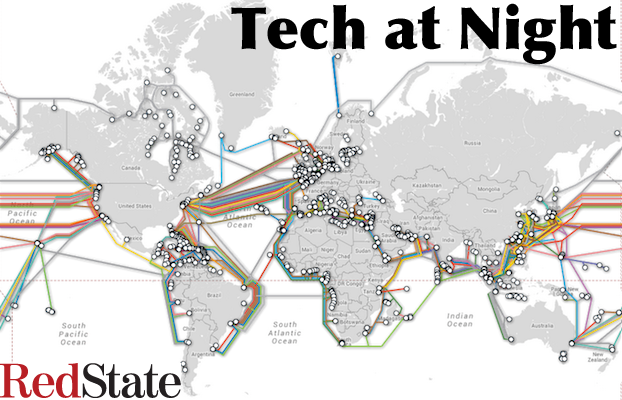 Last time in Tech at Night I linked to stories about Edward Snowden and Russia in suspicious and/or hostile positions with respect to the Online Privacy crowd that celebrates Snowden.
The hits just keep on coming though, so at this point we have to ask: Just what are Snowden and his paymaster Putin up to?
Over the weekend I did point out that Russia was offering cash to break Tor even as it turns out that Snowden's recommended privacy tool was insecure.
Well, it's beginning to be clear that Russia is dead serious about giving a $114,000-equivalent bounty to break open Tor, The Onion Router.
Tor in America is most notable for being used by drug dealers (including the late Silk Road), child pornographers, and other criminal scum. They use Tor and Bitcoin to try to hide their identities. But Tor is also used by people in places like Russia and China to break their laws, some of which include laws against free speech.
However some say Tor is also used by US government interests to furthers its global communications. That's why Russia wants to break it. People are claiming the reason is that Russia wants to crack down on free speech in Russia, but come on. United Russia is popular. Vladimir Putin and his allies are in no danger of getting voted out of office as long as the fossil fuel revenue keeps coming, and Barack Obama's ineptitude is ensuring that. Because what are they going to do, vote Communist? Putin offers all the National Greatness the Commies promise, only without the, you know, Communism.
So it's important to note that NSA may be running out of reasons to get Snowden back. Every leak he and Glenn Greenwald make, the less valuable he is to get back. Every month that passes, the more out of date his data is. Eventually there's no reason to offer him a deal, and the less likely Snowden is to be able to leave Russia without serving many years of hard time.
So ask your self this: Just what is Edward Snowden up to, to curry favor with the Russians to extend his asylum another year?
---
Odd, why would China try to steal Iron Dome when the left keeps saying it doesn't work?
Look, if the Dodgers want to alienate their fans, that's their business. Keep government out.
For the last couple of years, FTC has been taking aggressive steps to try to punish private sector companies who get broken into. Well, it turns out, there is no mandate for government itself to be secure in its websites! The House only just now passed such a bill! Government is not competent to regulate the Internet or cybersecurity. Period.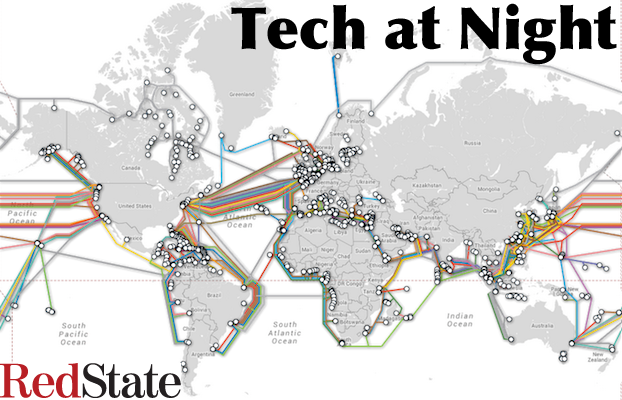 I admit, when I see too much libertarian cheering about something, I look for the catch. So I had to take a closer look when I saw people disagree with aligned with people I sometimes agree with and sometimes disagree with, all cheering the Supreme Court's decision in Riley v. California, which asserted that in a police stop, a warrant is required by police to search the data on the phone.
I have to say I agree with Justice Alito's concurrence, more than I do with the opinion of the court by the Chief Justice. He points out that searching arrested persons predates the fourth amendment, was not altered by the fourth amendment, and is all about gathering evidence, not securing cops. So the court was right, but for the wrong reason.
Continue reading »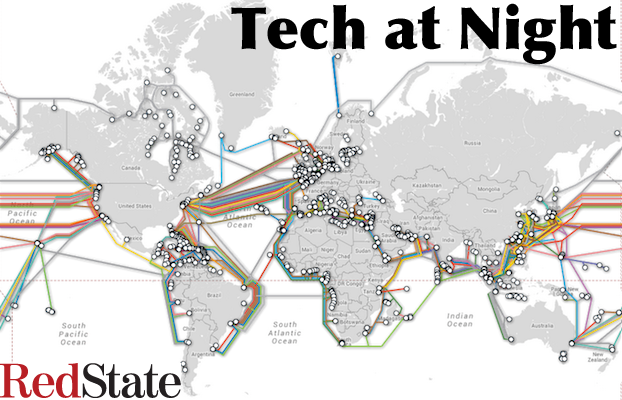 We missed Tech on Monday because of Memorial Day, but I was sick anyway so it wasn't happening. Still getting over my cold though, so this tech is about 2 hours late.
Here's your periodic reminder that kids and teenagers shouldn't be online unsupervised. Adult sexual predators are actively hunting them to take advantage of them.
Keeping data Internet-accessible is inherently dangerous to your privacy. Internet security is spotty but still users don't actually quit services that gather their data, as their outrage is always short lived. People want convenience and innovation so I reject calls for bigger government to try to use FTC to enforce a privacy few actually want.
Continue reading »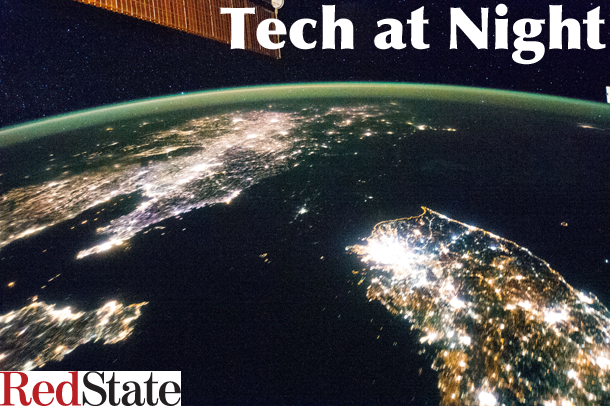 So the European Union has invented a "right to be forgotten", that is forcing Google to censor its results. Given the history of Nazi war criminals trying desperately to be forgotten, this is an odd thing for the EU to be doing.
While they are opt-out, a rare thing when it comes to government, UK government censorship of the Internet exists, and nobody's doing a thing about it at this point.
but the big story this week was the FCC meeting. It was pretty terrible, over all. A lot more on that after the jump.
Continue reading »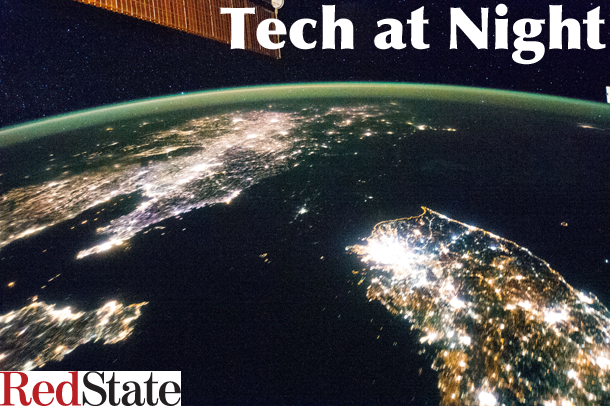 It's funny how all the leftys who get outraged about Citizens United and corporations speaking out on issues (and the ISPs are right by the way) are totally fine when firms like Google and Reddit speak as corporations in favor of socialized Internet.
The FCC is acting as lawless as every by the way. FCC Republicans were kept out of the loop on Chairman Wheeler's new plan, proving this is ideological, not practical. Not that left-wing criticisms of Wheeler are any better. But I'm glad to see both House Republicans like Marsha Blackburn and Ted Cruz in the Senate getting sick of this runaway regulator.
Continue reading »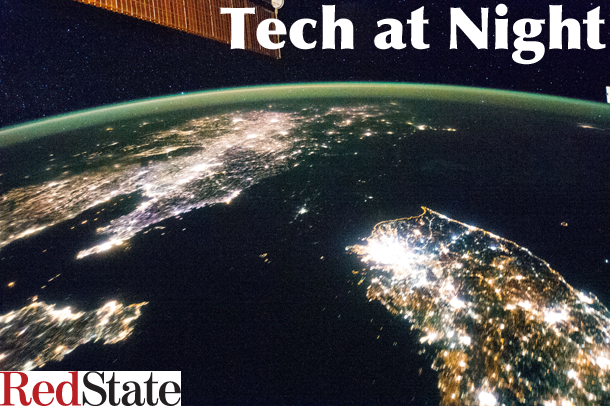 I've taken some criticism for saying over and over again in this space, that kids don't belong on the Internet (unsupervised and uncontrolled really), and that classrooms should not have Internet access introduced. The basic problem is that unfettered Internet access brings bullies and predators to kids. It also means pornography will just keep popping up, and there's no way to fix that with these uncontrolled environments. It's just not worth the risks.
Have you quit using Mozilla Firefox yet? It's time to switch, yet again, as Mozilla has taken an extremist political position for no real reason except that the project has been completely hijacked by radical ideologues. Not only are they for zombie Net Neutrality, they're claiming the Obama FCC isn't going far enough. Lunacy.
Look, it doesn't really matter what browser you use: MS Internet Explorer, Apple Safari, Chromium, Google Chrome Opera, or w3m. Just switch to anything that doesn't fund this left-wing outlet.
Continue reading »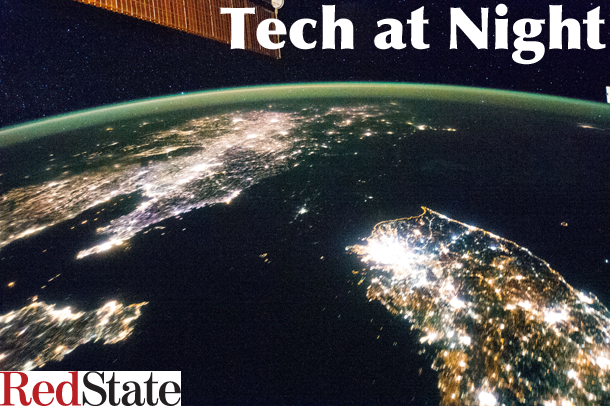 So I spent my Tech time tonight writing about Net Neutrality. I suggest reading that. It's still a bad idea, because it's founded on premises that aren't true, and doesn't address the real issues.
Meanwhile industry's fighting it out over Net Neutrality 3.0: the return of the revenge. Who are Obama's picked winners and losers, and are they winning or losing enough? Do they think they can bet more?
Speaking of picking winners and losers, we'll have to see what comes out of Senate patent negotiations. Last time the Senate worked on this there was a good Republican bill and a bad Democrat bill.
Continue reading »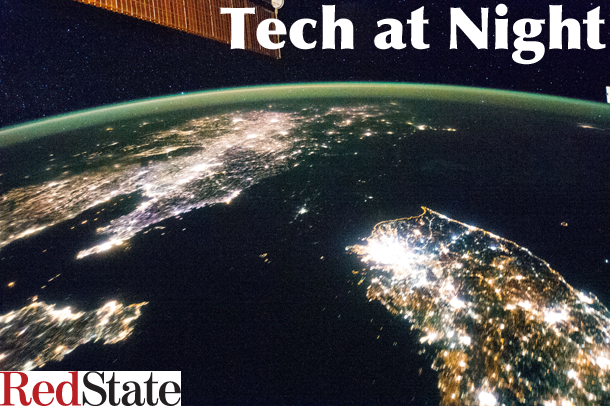 Even as Bitcoin crime and deception continue, the government has decided that yup, Bitcoin investors have to pay taxes just like everyone else. The anarchists have deemed taxation to be "unacceptable". I'm sure the IRS will take that as an answer, right guys? Pass the popcorn.
Even if the Obama administration's data use is way up, the answer is not to abolish NSA, or start shutting down programs entirely. Marco Rubio is right that it would amount to unilateral disarmament. I wonder if he reads RedState!
Continue reading »