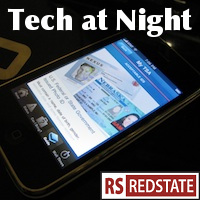 Oh for crying out loud. For all that Washington talks tough about getting Americans access to high speed Internet, the "supercommittee" wants to tax new spectrum licensees. That's just what we need: make it more expensive to build out America's wireless infrastructure in order to pay for the President and his Cabinet to hand out money to their friends and political supporters. Isn't that special? Here's a joint letter against it from a number of industry groups.
Then you've got Dick Blumenthal, Al Franken, and Amy Klobuchar, leading the charge for the Democrat-controlled Senate that hasn't passed a budget in 900 days, but wants to get government involved on what can or can't be called 4G wireless Internet. Great prioritization here.
Spectrum's important, though. Merely having access to a solid Internet connection lets Americans ave lots of money every year. Not just from being able to buy online, but also from gathering information, and simply from being able to stay at home. IIA did the math and American families each can save thousands of dollars a year online. And we're busy regulating, taxing, and harassing firms like Google and AT&T, instead of getting government out of the way of investment. Yes, I'm frustrated.
Continue reading »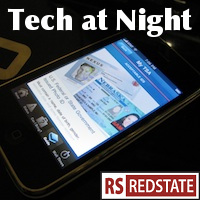 Columbus Day winds to a close, a cold slows me down, but Tech at Night marches on somehow. You know what's also marched on? The New York Stock Exchange's website. The anarcho-terrorists of Anonymous promised to take that website down (note: just the website, not the actual trading computers). Well, they failed, unless you count a two minute outage as success. Heck, RedState pretty much goes down for about 5 minutes every night, and we're not even trying.
Speaking of security: in theory I love the idea of government focusing on government Internet security, while leaving the private sector alone. It doesn't surprise me though if it turns out Obama's brain trust can't even do that right. Barack Obama's disastrous regulatory record doesn't suggest competence.
Which is why Mary Bono Mack needs to drop her ongoing privacy investigations, because it can only lead to more power for the government online, and that won't end well.
Remember when I gave a little cheer for the supercommittee's plans to auction off some spectrum? that plan is getting some criticism from people who want to keep some unlicensed spectrum free. If the spectrum can't be put to use for high-speed Internet, then maybe it's not worth bothering. If it can, though, let's do it.
Continue reading »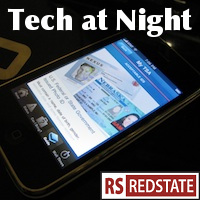 Net Neutrality goes to court. Great news, too: Verizon's preferred venue won the lottery, and the Net Neutrality fight will happen in the DC Circuit Court of Appeals. This is, of course, the same circuit that slapped down Net Neutrality last time in Comcast v FCC.
Oh, but here's a big surprise. Despite the FCC claiming previously that "We look forward to defending our open Internet framework in court," they're actually doing everything they can not to have to defend it in court by attempting to get Verizon's appeal dismissed. So much for that day in court.
As for Sprint Nextel, even as they sue claiming competition will be impaired if T-Mobile and AT&T join up, their own strategy update presentation admitted the truth. See the 9:46AM slide, showing the growth rate of the year-on-year net postpaid subscribers across the top four providers. In 2010, Sprint was the only one to accelerate, while AT&T saw the biggest drop in its growth. In the first half of 2011, Verizon and Sprint are accelerating, while would-be deal makers AT&T and T-Mobile look on pace to notch their third and fifth (respectively) years of slower growth.
Yes, that's right. Sprint's gaining subscribers at a faster clip, and is trying to keep the laggards from combining to keep the pressure (and 4G prices) up. And they've gotten the Barack Obama/Eric Holder Department of Justice to help, using your taxpayer dollars.
Continue reading »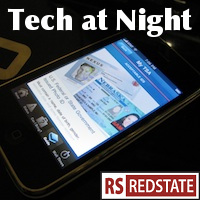 Regulation, Regulation, Regulation. We're faced with it, and now the regulators are going Presidential on us and claiming executive privilege at the FCC. You want to know how they're coming up with their marching orders for America? Too bad. Just ask watchdog StimulatingBroadband.com.
You want a laugh? George Soros-funded front group Free Press is suing the FCC… because Net Neutrality isn't enough of a power grab. Incredible.
Jay Rockefeller is defending Net Neutrality, meanwhile, against Kay Bailey Hutchison's withering attacks, and push for a Congressional Review Act repeal of the regulations.
Continue reading »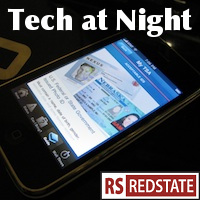 Frogmarch watch continues. Even as Anonymous has desperately tried to enlist unions into its anti-Paypal Jihad, Paypal funnels information to law enforcement to help catch the terrorists. I don's use that word lightly, either. But when the gang is attempting to intimidate law enforcement, possibly as an answer to another high-profile arrest, I believe Anonymous and its subsidiaries like Lulzsec and Antisec have leapt far over the line between "online terrorist" and just plan "terrorist."
Continue reading »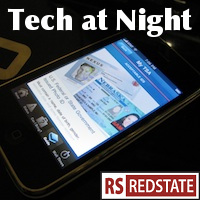 I've been warning for ages that Universal Service Fund reform was coming, and that it would end up as an Internet tax. Well here we go: Plans are afoot. Oddly enough though, people seem fine with the America's Broadband Connectivity Plan, which so far seems to be a plan to redirect funding toward greater Internet access. Free State Foundation is fine with the plans so far. IIA supports it. Greg Walden and Lee Terry are saying positive things.
I still worry that a new tax will spring up here somewhere, but if it doesn't, then maybe we'll dodge a bullet.
Speaking of bullets though, Dick Durbin's trying to fire another one at our already shaky economy. Amazon supports it, but only because they want the states off their back. I oppose it. No new taxes. And sorry Charlie (Dickie?), but sales taxes on interstate commerce are most definitely a new tax.
Continue reading »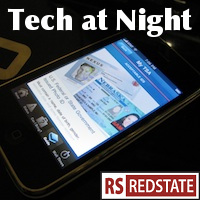 Sorry if you've been missing Tech at Night this week. Monday I just ran out of time as I had to do a whole bunch of housekeeping*, and tonight I'm running late. So let's go.
In classic Tech at Night style, let's talk about the FCC. They took forever to get the ball rolling on Net Neutrality, but it's coming now and it's a vehicle for censorship, says Seton Motley. As he says, "As every place we get our news and information continue their rapid migration to the Internet, Net Neutrality will lord larger and larger over the free market – and our free speech. Which is why we must rid ourselves of it as rapidly as possible."
More fuel for the FCC reform fire: Free State Foundation points out the FCC has known for years of its problems with the intercarrier compensation system, which is how money changes hands when phone calls are carried across different private phone networks. They knew in 2001. That's a long time coming. Though if they do tackle it now, we need to watch out for the Universal Service Fund becoming an Internet Tax.
Continue reading »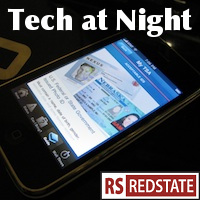 I really can't wait until the Lulzsec crew learns about the joys of frogmarching. These arrogant punks need to have some sense smacked into them, and felony charges would be a great way to do that.
That, ladies and gentlemen, is how you improve domestic cybersecurity: find the people breaking into servers and take away their liberties under existing US law.
More in security news: Darrell Issa is tracking a Gmail-related attack that hit government officials. But, instead of going after the perpetrators, he too is interrogating the victim. This is unfortunate. We need to round up these criminals and lock them up.
Continue reading »