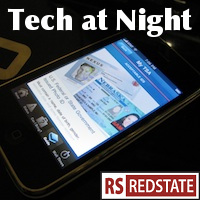 Out of control. It seems like only defeating Barack Obama in an election will truly stop this administration. Sure, for now they've been scared off of the Internet Tax, but with Net Neutrality and the Cybersecurity Executive Order still brewing, the Obama administration has more power grabs up its sleeves than we should ever have allowed.
Continue reading »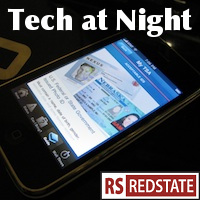 Those nogoodniks online still need to beware, as Internet gangster Josh Schichtel, the creator (or operator, it's hard to tell) of a 72,000 node botnet found out when he got socked with 30 months in prison and a $1,500 in fines.
And speaking of bad guys, Wikileaks, oh wait no, WCITLeaks. These are the good guys, trying to bring transparency to the ITU's shadowy multinational negotiations of communications matters. And they're looking to do more, going from pure leaking to adding policy and advocacy content.
Continue reading »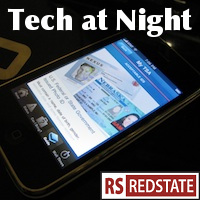 US attempts to extradite Kim Dotcom have been delayed until 2013. It is unconfirmed whether the delay is related to the need to send a reinforced tanker to New Zealand in order to have a vehicle strong enough carry his weight back to the United States. In the meantime, the hubris (and food) filled man is trying to dictate terms to the US. That won't go over well with prosecutors, I don't think.
Continue reading »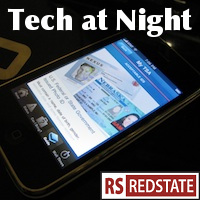 It's Independence Day, which was very nice for me since I kept on resting and feel just about healthy now. No Tech on Monday thanks to my cold that wiped me out since Sunday.
Unfortunately Google decided today was the day to celebrate a song that, while American, was specifically designed to carry political meaning as well as to reply to the Christian and patriotic God Bless America. Google apparently can't even do Independence Day right.
But, Google does drive economic growth, which is why we need to keep a light regulatory touch with them. I just wish they'd realize that when they pushed for Net Neutrality, they were pushing for heavy regulation of firms that also drive economic growth.
Continue reading »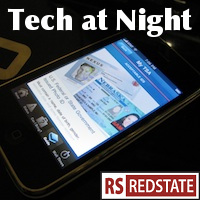 Gotta love it when Tech at Night is declared because Comcast, despite telling me they'd auto-bill my card, choose not to do the auto-bill and instead just shuts off my Internet out of the blue. Lovely. So anyway, I'm unfortunately now low on time to create lengthy narratives, so we'll do what we can.
So, Steve Scalise, a rising tech star in the House, is at it again. HR 3310 passed I believe through suspension, and now it's up to the Senate to move on the bill. It's a simple, but effective concept: Take 8 separate reports the FCC is currently making, and turn it into one report. Efficiency and transparency rolled into one.
Continue reading »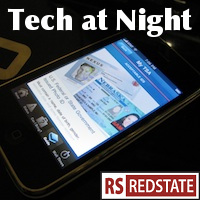 Quick hits night. Enjoy!
Google beats Oracle on the matter of patent infringement in the big Java/Android case. So the only question left is how the copyright matters will be resolved.
New York legislators want to censor the Internet? Come on guys, come on.
Continue reading »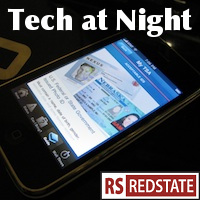 In an example of lucky timing, the GSA scandal proved why Darrell Issa's DATA act was needed. Transparency in government allows for oversight. So the bill passed the House by voice vote.
I first floated a while back the idea that this sudden, strident CISPA opposition was roote d in a desire to distract the public from the much stronger and more dangerous Lieberman-Collins bill in the Senate. It'll work with the libertarian left because hey, they'll believe whatever the left says about eeevil Bushitlerian Rethuglicans. But it disappoints me when the right, including FreedomWorks, is tricked and puts effort into CISPA instead of Lieberman-Collins. Did we learn nothing from Net Neutrality?
But yeah, when the usual whiny groups along with Barack Obama and the administration are joining together to talk exclusively about CISPA but not at all about Lieberman-Collins, I'm right.
House Republicans may in fact limit the bill in response to the veto threat, but the fact is we need a flexible legal framework to empower the good guys to have information which is critical when countering bad guys who share information all the time.
International attacks are real though. In fact, everyone may want to check into this account by the FBI about a thwarted attack that may still infect your computer.
Continue reading »