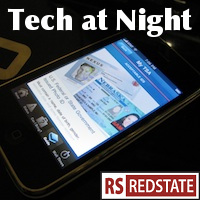 Top story tonight is of course the major win by the triple alliance of George Soros and his front groups like Public Knowledge, Sprint Nextel, and the Obama administration's dual agency of the FCC and the DoJ. Yes, AT&T has given up on acquiring T-Mobile. I believe they will now have to pay a sizable fee to T-Mobile as compensation.
This is bad news for those who respect property rights and for those who favor competition in the market, as Mike Wendy notes at Media Freedom. AT&T will be short of spectrum, as TechFreedom notes, a key reason competition will be reduced. It's not just AT&T users hurt; anyone who now would not be interested in switching to AT&T due to inferior 4G LTE rollout now suffers from less leverage in the marketplace. That can only result in sustained high prices for 4G Internet service.
When this news broke I was so mad I could burst. But hours have passed and now I'm just disappointed.
Continue reading »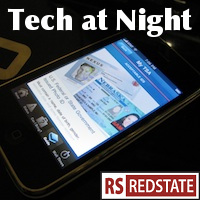 Why can't the news come in even intervals, instead of batching up all at once?
So yes, the Senate Net Neutrality vote is coming up. Credit where it's due: Kay Bailey Hutchison moved the ball forward on this, no doubt about it. Credit also to Marco Rubio making headlines with his strong support of the repeal.
And Rubio is right: the whole thing is ridiculous. This regulation closes; it does not open the Internet. Which is why Obama is threatening a veto: can't have the Congress undoing a regulatory power grab, can we? The representatives of the people, what do they know?
Don't forget to tell your Senators, especially if they're Democrats or Scott Brown, to vote for the repeal!
Continue reading »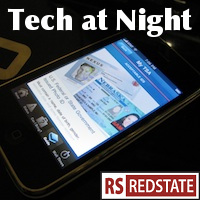 Oops. It's midnight as I type this out. I just remembered I'd better do Tech tonight, so here goes. Fortunately I already did my reading!
Urgent in the Senate this week is the upcoming vote on Net Neutrality repeal, which was already passed by the House. We need 51 votes, not 60. Less Government has a list of Senators to contact with this urgent message: repeal Net Neutrality! Democrats are listed there, but Scott Brown needs to hear from us, too!
The bad Net Neutrality rules are a symptom of greater problems at the FCC and demonstrate a need for greater reform, but we have to start somewhere. Let's start with repeal.
Continue reading »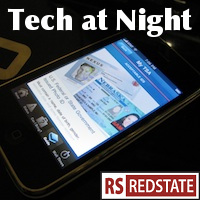 Wireless competition continues to grow, as Cricket edges closer to 4G LTE. I'm losing track of how many 4G providers we're starting to rack up. So yes, the people who tell you smaller and regional carriers are not an acceptable substitute for national carriers? They're selling you something.
That something is an attack on federalism via the Sprint/Soros/Obama/Holder attack on AT&T and the rights of T-Mobile shareholders.
Which is why it's bad news that these coordinated lawsuits are continuing. It's ridiculous: both C Spire and Sprint are in better shape than iPhone-less T-Mobile.
At least there's good news in new and continuing Republican efforts against previous power grabs.
Continue reading »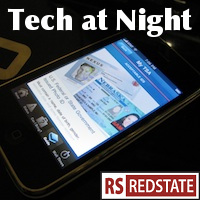 As is usual, tonight I'll give priority to the things we had posted at RedState, and mention those first. Especially My own post on the latest on the California Amazon Tax referendum, and more specifically on the plans of Democrats to nullify the constitutional referendum process, in service of their unconstitutional Internet sales tax. We need to pressure Republicans to vote the right away, at least.
We also have a post by streiff on regulation, and how we need to do something about it. He asks a great question, on the relative levels of oversight the Congress gives to the military and to the post-New Deal alphabet soup: "So why should the commissioning of a lieutenant or the promotion of a mid-grade officer merit positive action on the part of Congress but an EPA regulatory regime that seems focused on making the use of coal illegal allowed with no action?"
Continue reading »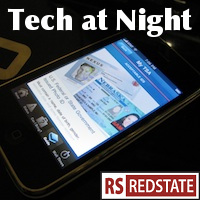 Can we just start shooting the hackers? It seems like it's war on the Internet these days, and the more there is for me to cover, the more work it is churning out Tech at Night!
Lulzsec denies the allies are in Baghdad the leader is arrested despite an earlier claim on Twitter that it was true.
Anyway, Shame on the Daily Mail for trying to turn a Lulzsec hacker into a sob story. He's a criminal gangster who couldn't hold a real job. Let him rot.
How bad is Lulzsec? Even other hacker gangs hate them. I assume it's because others realize that Lulzsec's insane overreach is going to bring the hammer of justice down on the entire field. Especially when they're targeting security experts, besides. It's true, too: The FBI is on the march here, on the heels of arrests already made in Spain, Turkey, and the UK.
Continue reading »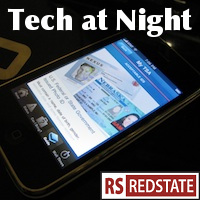 So while there have been a number of genuine online attacks lately against the Senate, the CIA, PBS, Bioware, and more, the headlines have been full of reports of aftershocks. What seems to be going on is that existing account credentials leaked from previous attacks are being plugged into other sites, including Paypal.
Anyone who reuses passwords is vulnerable to these secondary attacks. Be careful out there.
These punks are overreaching though. Now the NSA is getting involved. These guys had a mission in life to track down and make life tough for Soviet spies. These no-life kiddies don't have a chance.
Continue reading »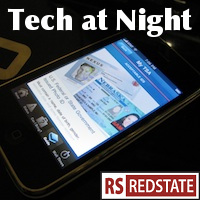 Ah, Claire McCaskill. Her not particularly active Twitter account said this week that she wants to be careful about regulation of privacy online, lest those regulations cause us all to have "less access to amazing stuff." True statement I think. Too bad she refused to stick to her guns on the radical left's key policy, Net Neutrality. On that issue, McCaskill told MyDD government regulation could cause "an open and free exchange of information" and that she would be "happy to wage" the fight to regulate.
Not sure how to reconcile these two positions except that when the radical left tugs on Claire McCaskill's leash, she jumps, regardless of what's good for America or for Missouri.
Continue reading »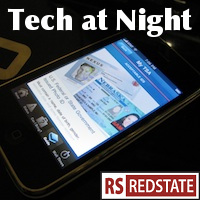 I've been meaning to write about Sprint and the alliance it's making with the shady, fringe left. Well, since that alliance is against AT&T, and trying to bring government down on AT&T, they've started to do the work for me with their myth busting posts. Part 1 takes down fringe left group Public Knowledge and its testimony to the Senate. AT&T illustrates how absurd it is to criticize the firm for planning to run three networks in parallel: "2G" GSM, "3G" UTMS/HSPA, and "4G" LTE. Guys, this is why we need more spectrum: innovation and growth. But, the radical left would rather we all suffer just to lash out for socialism.
Tech transitions take time. AT&T points out that when the FCC-mandated end of life came for "1G" analog cellular service, there were a million of their customers still using it. Just imagine how many people would be disrupted if the radical left imposed an arbitrary end of life for GSM!
Continue reading »