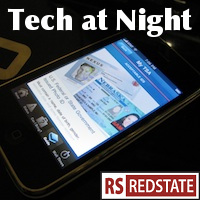 So, LightSquared. It's a funny turn this whole thing has taken. Way back at the start, when I was excited for LightSquared's potential as a 4G competitor, I was told that they were the next Solyndra. Then, when the Obama administration and LightSquared both reacted badly to requests for oversight, I was convinced. Now, though, defenders on the right are cropping up again for LightSquared. I'll say this: transparency in the FCC is worth fighting for, but a solution that leads LightSquared build a terrestrial 4G network is also worth finding.
See if you can spot the problem: As AT&T warns that FCC meddling is raising prices, the FCC is off expanding wireless subsidies.
Continue reading »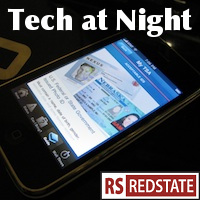 Am I tired of expressing dissatisfaction with the Obama FCC and other government intrusions? Never!
Al Franken is setting up an unfalsifiable rationale for government action against Verizon and Comcast. Gotta love that, eh?
I'm sure he, the FCC, or both will try to overturn the courts who say bundling is not anticompetitive. I like bundling. It saves me money when I'm buying both things anyway. Then again, I like choices in the marketplace.
Why we want FCC subsidizing tablet makers though, I have no idea.
Chuck Grassley's threat seems to be working at least, as FCC starts to break down on LightSquared transparency, a necessary step toward being able to confirm the President's new appointees to the commission.
Continue reading »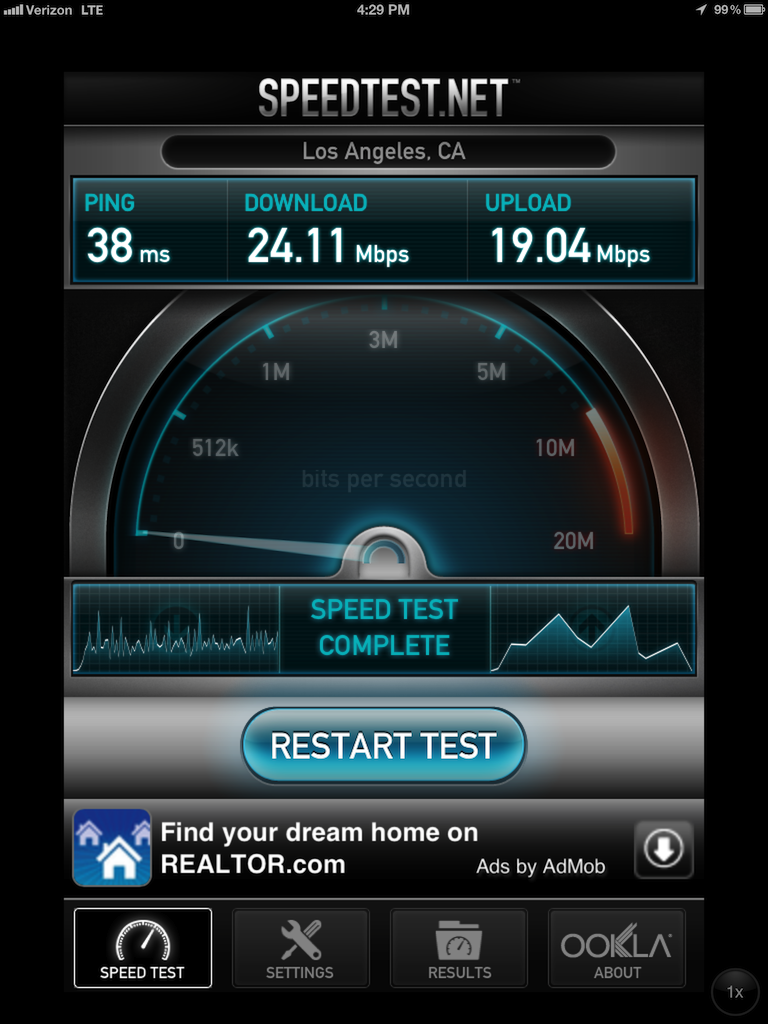 I don't know if Verizon has done some upgrades nearby since I tested on my LTE USB modem or what, but the iPad is getting even better results than that did.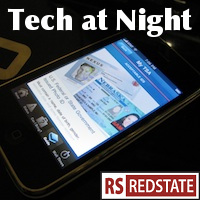 Continue reading »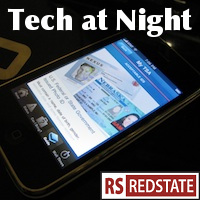 I meant to talk about the cybersecurity bill on Monday as it's a big story. But, it's gotten even bigger since. You see, a broad spectrum of Republicans is coming out against it. Names like Kay Bailey Hutchison, John McCain, Mike Enzi, Saxby Chambliss, Jeff Sessions, and even Lisa Murkowski are against the crazy Rush Harry Reid and the Democrats are putting on the bill pushed by Joe Lieberman, Jay Rockefeller, and Susan Collins.
And they're right to oppose it. The case is overblown, and even if they claim the Internet Kill Switch is gone, it's still a power grab. We're at the point where Dianne Feinstein is a voice of reason, as she promotes voluntary data sharing, a plan Tech at Night has previously supported when also proposed by Dan Lungren in the House. Yeah, seriously. If you know California political history you know how funny it is that Republican Lungren and Democrat Feinstein now have another thing in common. But I think they're both right on this. The way we'll get more secure is to share more data and to prosecute the offenders.
In other major news, the FCC has rejected LightSquared's proposal to build a terrestrial wireless LTE network.
Continue reading »
So, Google is integrating its websites more. As a result, some privacy settings will apply network-wide, and one site will be able to use data from another site. People are flipping out, naturally. People have been giving Google this data for ages. People have known that Google was watching them, and yet they chose to keep using Google and in fact use one account for many Google services.
Note that the new policy changes nothing about what Google already knew about you. It just changes what certain Google sites will use about you. As Marsha Blackburn and other members of Congress begin to look into it though, Google isn't helping its case by pleading that it's alright because certain users are excluded, which just furthers the premise that there's something wrong with it.
But ultimately, you're in control of what you do online. Personal responsibility: it's not just for breakfast anymore.
I feel vindicated though in having about a dozen Google accounts for the limited times I had use for their services, usual in the course of helping somebody else. Different accounts for different uses and different sites. It was never hard. You just had to do it. Oh, and not use their email.
Continue reading »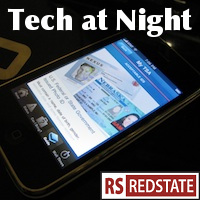 Top story tonight is of course the major win by the triple alliance of George Soros and his front groups like Public Knowledge, Sprint Nextel, and the Obama administration's dual agency of the FCC and the DoJ. Yes, AT&T has given up on acquiring T-Mobile. I believe they will now have to pay a sizable fee to T-Mobile as compensation.
This is bad news for those who respect property rights and for those who favor competition in the market, as Mike Wendy notes at Media Freedom. AT&T will be short of spectrum, as TechFreedom notes, a key reason competition will be reduced. It's not just AT&T users hurt; anyone who now would not be interested in switching to AT&T due to inferior 4G LTE rollout now suffers from less leverage in the marketplace. That can only result in sustained high prices for 4G Internet service.
When this news broke I was so mad I could burst. But hours have passed and now I'm just disappointed.
Continue reading »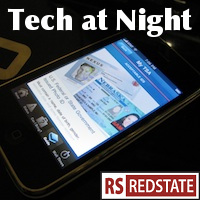 There's a new story developing. I've touched on it now and then, but the pieces are coming together. The FCC temporarily blocked the AT&T/Qualcomm deal to let AT&T buy spectrum using the excuse that they wanted to evaluate it together with the AT&T/T-Mobile deal. Well, the latter deal has been withdrawn from the FCC, so now what's the hold up?
It turns out that the Obama FCC under Julius Genachowski is looking to change the rules of the game. Genachowski wants to make it harder to for firms to pick up the spectrum they need to serve an ever-growing demand for wireless Internet. He and the FCC are calling it a change to the "spectrum screen."
Why the timing? Well, it turns out that Democrat commissioner Michael Copps, despite being an ardent supporter of the radical George Soros-driven Media Reform agenda, has spoken out against changing the rules midstream. but it may not matter, as he's quitting, and his replacement is going through the confirmation process right now in the Senate. Though that replacement may be delayed as Chuck Grassley fights for transparency in the FCC, there are no other obstacles to confirmation foreseen.
So while Copps has made a due process argument against what Genachowski is doing, Genachowski may be counting on Copps's departure to prevent that from being an issue. With him gone, the Chairman will apparently be free to do what he wants, declaring what the rules will be anytime he wants, picking one set of rules for one company, and another set of rules for another, with nothing to stop him.
Chuck Grassley is fighting for transparency with respect to the FCC and LightSquared. The House Energy and Commerce committee is looking into FCC's Spectrum Screen treatment. Even FCC Democrats are having to speak up. The FCC is completely out of control, and it's taking all we've got in the Congress just to try to keep up, and to force the Obama administration to submit to oversight and respect the rule of law.
Continue reading »