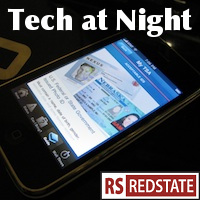 Hello all. I was without power for 25 hours after Sandy, and so I'm a bit behind. So tonight's edition of Tech at Night is going to be put together a bit quickly. Sorry about that. By the way, while obviously a hurricane can take out wireless towers, wireless was vital for keeping me in touch with the world when I was without power at home. It was great. I'm not sure exactly what good FCC monitoring could do though, except to use a crisis to expand the role of the state.
Watch as the administration plays games: on one hand it tries to use Iranian attacks on banks as an excuse to legislate cybersecurity mandates, instead of attacking Iran back, while on the other hand it opposes cybersecurity mandates at the ITU! How about we oppose all cybersecurity mandates, guys?
Continue reading »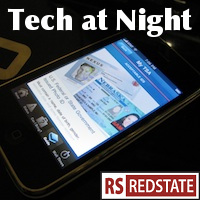 Top story: the FCC is moving forward with spectrum auctions, providing incentives for television stations to auction off their spectrum for wireless Internet use. We could see the auctions completed by the end of 2014.
Everyone admits there's a spectrum crunch, and on the right and left of the FCC they say it's a difficult question of how to transfer spectrum to alleviate it. Greg Walden is right though that this is good "if implemented well." Bruce Mehlman of iia calls it "a terrific start" and that's also true.
Continue reading »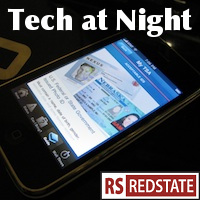 Out of control. It seems like only defeating Barack Obama in an election will truly stop this administration. Sure, for now they've been scared off of the Internet Tax, but with Net Neutrality and the Cybersecurity Executive Order still brewing, the Obama administration has more power grabs up its sleeves than we should ever have allowed.
Continue reading »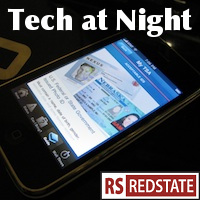 Some have said that the Obama administration is saving up disastrous regulation for the second term, but the FCC is wasting no time. Not content to obstruct wireless innovation with painfully limiting spectrum policy, FCC is now duplicating FTC efforts and playing speed advertising nanny.
Duplicative regulation protects nobody. It's adversarial. Mitt Romney must make it a priority to appoint reformist regulators to pare back regulation, allowing more marginal business growth opportunities to pan out, creating more jobs, creating more demand, and so growing the whole economy out of the Obama valley.
Continue reading »
I've been agonizing over whether to stay with AT&T or hop to Verizon when the new iPhone comes out. With AT&T I have a grandfathered-in unlimited plan, though AT&T is actively seeking to gut that, contract or no. So there's genuine value in hopping to Verizon to take a subsidized iPhone.
I'm letting coverage make the decision. It turns out it's an easy call. Verizon wins.
Continue reading »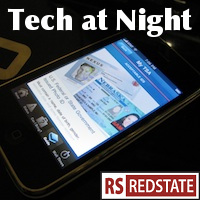 We had no Tech at Night on Friday becuase I was at the Gathering in Jacksonville. Hope those who went enjoyed it, and that those who weren't able to attend can make it next year!
So, Harry Reid offered to let Republicans fix Lieberman-Collins. Republicans took him up on that, and he was unhappy. So he tried to ram it through after all. Republicans objected, and the cloture vote failed. I'd say my support for this tactic by Republicans has been vindicated.
Harry Reid, the embattled Senate majority leader under a cloud of serious allegations about his behavior lately, has continued to try to politicize the Cybersecurity Act. Republicans tried to be good legislators. That was embarrassing to Reid, so he had to cut it off.
Proof Democrats have been bargaining in bad faith the whole time comes from Barack Obama's consideration of rule by decree on this. This of course is a bad idea.
Continue reading »
Please read: A personal appeal to Wikipedia founder Jimmy Wales.
You mad, bro?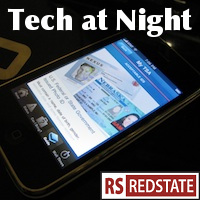 With that business out of the way, back to Tech at Night. I for one am glad that Jon Kyl and Sheldon Whitehouse are having trouble coming up with a compromise. The Lieberman-Collins bill favored by Harry Reid and Barack Obama is terrible and just an awful, huge power grab. We're better off waiting to see if we get a Republican Senate next time to pass something along the lines of CISPA or SECURE IT, than passing bad bill in compromise.
Continue reading »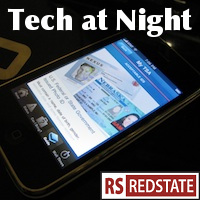 WCITLeaks having some success, possibly, as WCIT itself starts talking about openness. When even pro-Internet-regulation folks oppose UN or ITU regulation of the Internet, it needs sunshine for public evaluation.
Mary Bono Mack's response is the right one: oppose all government meddling, not just the UN or ITU.
Continue reading »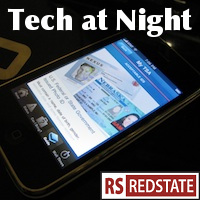 Gotta love it when Tech at Night is declared because Comcast, despite telling me they'd auto-bill my card, choose not to do the auto-bill and instead just shuts off my Internet out of the blue. Lovely. So anyway, I'm unfortunately now low on time to create lengthy narratives, so we'll do what we can.
So, Steve Scalise, a rising tech star in the House, is at it again. HR 3310 passed I believe through suspension, and now it's up to the Senate to move on the bill. It's a simple, but effective concept: Take 8 separate reports the FCC is currently making, and turn it into one report. Efficiency and transparency rolled into one.
Continue reading »