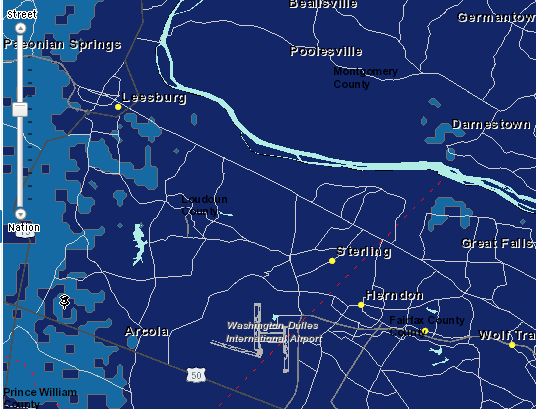 AT&T has expanded its coverage in the last month since I decided I needed to go with Verizon. I've zoomed in enough on this map to show coverage for the whole area around the Loudoun County Government Center (where I spent 45 minutes every time I'm out there).
Continue reading »
I've been agonizing over whether to stay with AT&T or hop to Verizon when the new iPhone comes out. With AT&T I have a grandfathered-in unlimited plan, though AT&T is actively seeking to gut that, contract or no. So there's genuine value in hopping to Verizon to take a subsidized iPhone.
I'm letting coverage make the decision. It turns out it's an easy call. Verizon wins.
Continue reading »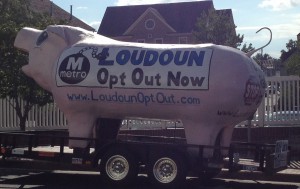 Here in northern Virginia, there's a huge local political issue right now. WMATA and MWAA, the DC-area transit and airport authorities want to extend the DC Metro train system out to Dulles Airport. That's fine. It's their prerogative.
The problem is that the Beltway people want to make the people of Loudoun County pay for it. That's the problem, and that's why a pig was parked next to the Loudoun County government center in Leesburg on Monday.
Continue reading »