I've been agonizing over whether to stay with AT&T or hop to Verizon when the new iPhone comes out. With AT&T I have a grandfathered-in unlimited plan, though AT&T is actively seeking to gut that, contract or no. So there's genuine value in hopping to Verizon to take a subsidized iPhone.
I'm letting coverage make the decision. It turns out it's an easy call. Verizon wins.
Now, if you know I live in Arlington, that may puzzle you. Clearly AT&T and Verizon are both giving LTE this close to the core of DC, right? True, true. So that's not the deciding factor. The deciding factor is far Loudoun County, where I have to go two or three days a week.
There are two phases to that trip: Leesburg and Purcellville. Purcellville isn't a big deal because I'm in the office there, and can use the wireless Internet there. But Leesburg in the afternoon is a 45 minute layover for me, and so my Internet there matters while I wait for the LCT to West Falls Church Metro.
Here's the AT&T coverage of the area: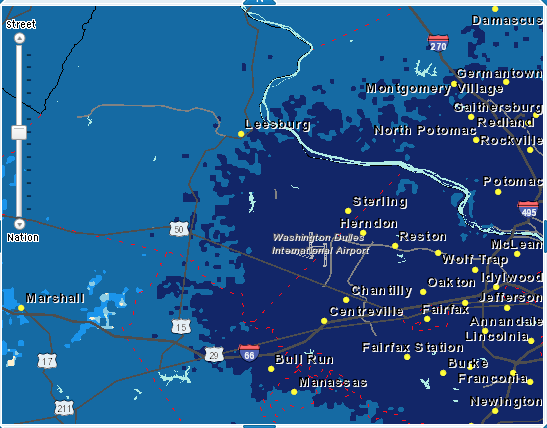 The dark color is LTE, the medium blue I believe is enhanced 3G. As we can see, LTE doesn't quite make it to Leesburg, and doesn't go at all to Purcellville. Contrast with the Verizon map: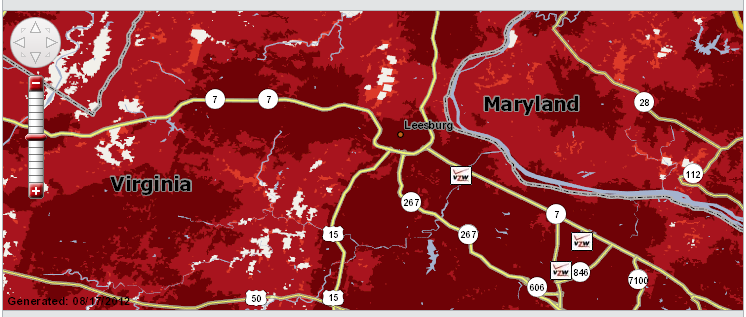 Again, the dark color is LTE, the medium red is 3G, the light red is 2G. But look: not only does LTE make it all the way through Leesburg, it goes down the 7 to Hamilton and Purcellville. I'm covered the whole way.
Of course I knew Verizon had LTE there. I have a Verizon-equipped new iPad. I make use of it, too. But my hope for the new iPhone was to drop my iPad plan and tether to iPhone. Save money.
I'll also consider the new shared data plans they have, but either way, Verizon wins because when I most need LTE, I have coverage only with them.
Tweet