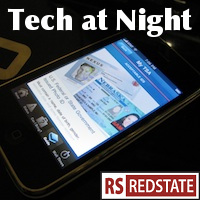 So with Cliff Stearns having lost his primary race for re-election, it's time we started thinking about who to elevate on Energy and Commerce. I think Marsha Blackburn deserves a lot more prominence. She's doing a good job there.
Ecuador: haven for serial rapists and spies. Julian Assange has fled from authorities in two countries now, taking asylum in the Ecuador embassy from the UK police. But remember: this isn't about the Wikileaks. This is about him being a rapist according to Swedish law. Say what you want about contraception but it's pretty unbalanced I think to manipulate women into getting pregnant against their wills.
Guys: Americans have great access to high-speed Internet. Quit throwing massive government subsidies at the fringe of people living in the middle of nowhere. And certainly not to add bad restrictions to industry efforts that are working.
Which is why, on that point, I'm glad the FCC decided not to stall the Verizon/Comcast spectrum deal even more. Ignore the biased BGR title there. Verizon 'won' nothing. Verizon spent money to allocate spectrum more efficiently.
Putting tech issues in the platform is well and good, but it's the wrong fight. We need a fight for pro-liberty reformist regulators across the board, to undo the damage done by Obama's regulators, and then some. That's the real fight.
Tweet