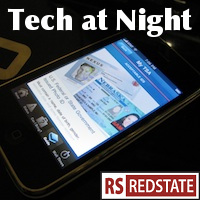 Another quick one tonight. Ah, the joys of there being no Internet crushing legislation or regulation under consideration right now.
Cue the dramatic music: While it's true that both Oracle and Google were paying people online to write for their side (not that I was even offered a penny; I'm thinking it's more because I'm unimportant than that I have some reputation of some sort), Google made the mistake of not complying with a judge's order to reveal who. Uh oh.
Les ham handedly, it's believed that Verizon played the game much better than AT&T did in muting popular opposition to their recent FCC case. Though I would argue that Verizon did have the advantage of going after AT&T, even if AT&T did apparently get caught flat footed.
Contrary to the opposition's claims, Some now say that the Marketplace Fairness Act would help small business by simplifying the sales tax situation. I'm not sure I'd go that far, though I do believe the MFA taxameggeddon wouldn't be as bad as the critics claim.
Tweet