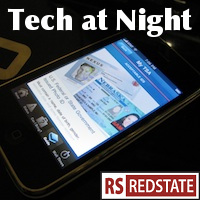 Sorry if you missed Tech at Night on Friday. I was under the weather. But I'm back, and with so much to review.
How about legislation, good and bad? Well, mostly bad.
Continue reading »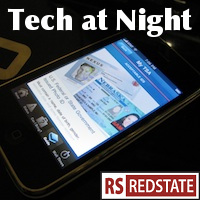 Net Neutrality goes to court. Great news, too: Verizon's preferred venue won the lottery, and the Net Neutrality fight will happen in the DC Circuit Court of Appeals. This is, of course, the same circuit that slapped down Net Neutrality last time in Comcast v FCC.
Oh, but here's a big surprise. Despite the FCC claiming previously that "We look forward to defending our open Internet framework in court," they're actually doing everything they can not to have to defend it in court by attempting to get Verizon's appeal dismissed. So much for that day in court.
As for Sprint Nextel, even as they sue claiming competition will be impaired if T-Mobile and AT&T join up, their own strategy update presentation admitted the truth. See the 9:46AM slide, showing the growth rate of the year-on-year net postpaid subscribers across the top four providers. In 2010, Sprint was the only one to accelerate, while AT&T saw the biggest drop in its growth. In the first half of 2011, Verizon and Sprint are accelerating, while would-be deal makers AT&T and T-Mobile look on pace to notch their third and fifth (respectively) years of slower growth.
Yes, that's right. Sprint's gaining subscribers at a faster clip, and is trying to keep the laggards from combining to keep the pressure (and 4G prices) up. And they've gotten the Barack Obama/Eric Holder Department of Justice to help, using your taxpayer dollars.
Continue reading »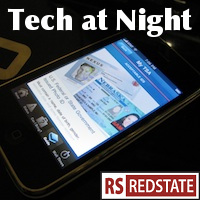 This is one of those weeks when all the important stuff happens at once, and there's much to cover. I'll start with the big national story. As I previously covered, The Eric Holder/Barack Obama Justice Department is coming after AT&T, using its own odd brand of economics to claim that the merger with T-Mobile would make the wireless market less competitive. When in fact, as history has shown with deals like Sprint/Nextel, prices are only going to come down as the market gets more competitive.
But, nonsensical as it is, the Obama administration is pressing on with the same tired thinking that gave us zero net job creation last month, and downward revisions in prior months. So let's sweep around and look at what's going on, what others are saying both about the news and about the prognosis, beyond the Culture of Corruption aspect I already covered.
Continue reading »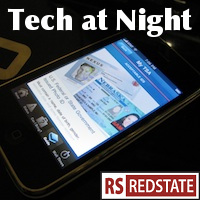 The free market of Internet access, driven by constantly improving technology and heightening competition, is a driver of job creation and economic growth. Even Julius Genachowski, Obama's FCC Chairman, has to admit that. This is just one reason we fight FCC power grabs.
So when the government starts talking about new regulations in emerging fields such as "cloud computing", just say no.
And when Steve Chabot makes silly comments about wireless competition without daring to take an actual stand on the issue of the day, just sigh and ignore him. It's a simple question, Steve. Government action, or free market. Pick a side or hush.
Continue reading »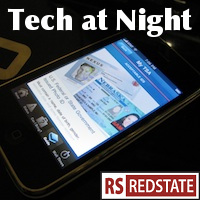 Hello. Yes, I'm late again. But I'm genuinely starting to have fun with OpenGL ES 2. So Tech at Night got to wait a bit. Sorry!
Anyway, as I usually do when I have a link to a RedState article, I'll start tonight with it. RedState Insider suggests cutting the budget while implementing better policy by eliminating the Agriculture Department's venture into tech subsidy, the Rural Utilities Service. We don't need to spend billions to have government compete against the private sector. Even if we wanted it, and we don't, we simply can't afford it.
What's the USDA doing in tech policy anyway?
Continue reading »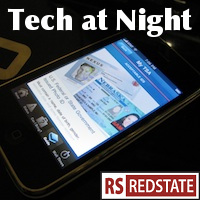 Good evening. Or Good morning on the East Coast, as it's unfortunately approaching 5am there as I start tonight's edition. A big story is that the House Judiciary Committee will get into the game of watching the FCC, following in the footsteps of the Energy and Commerce, and Oversight committees. Commissioner Robert McDowell and Chairman Julius Genachowski are among those set to testify before Bob Goodlatte's Competition subcommittee. I'm somewhat troubled by this, because Goodlatte seems to be looking for a government solution to a non-existent problem.
Hopefully Commissioner McDowell will set Goodlatte straight that we need a hands-off approach to the Internet, not creative reasons to increase regulation of a critical center of growth for our economy.
Continue reading »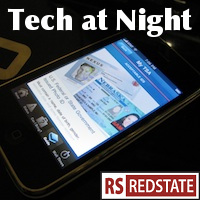 Good evening. I'm not seeing anything huge as we pass the middle of the week. But, you never know what will become important, so let's take a look at what caught my eye so far this week.
Even as Mary Bono Mack seeks to legislate on the news, or at least introduces a bill to make people feel better, Apple explains that the "location tracking" story was a non-story all along, just as I predicted. It was all about making GPS faster, and there was no real privacy issue.
Oh, yes. ICE is from the government, and it's here to help. That is, if you're a big copyright holder, but not if you're a small patent holder.
Continue reading »