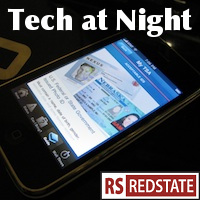 Hello! There's no one clear theme of things to discuss tonight. It's a diverse list of topics, so let's just muddle on through and see what's going on.
We've got some good news from what the Republicans in Washington are going. On the Senate side, the side we haven't heard nearly as much about thanks to the Obama-Reid majority there, conservative Republicans are taking key roles. Senators Toomey, Rubio, and Ayotte will join the Senate subcommittee responsible for FCC oversight. Get to it, gentlemen and lady.
Meanwhile, in the House, Speaker Boehner has come out strong against Net Neutrality, calling it a threat, and warning about follow-on regulation like the Fairness Doctrine. Committee members are active too, judging by H. J. Res. 37 by Greg Walden, Fred Upton, and the gang. This simple, readable, eight-line resolution disapproves the Net Neutrality power grab.
Continue reading »