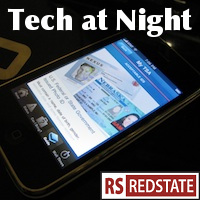 Rooting for injuries watch: Anonymous Australia takes on Anonymous Indonesia. And then Singapore is after their own Anonymous cell. The blackshirts will be rooted out wherever they are, around the world*.
Cognitive dissonance watch: Google paints themselves as the Hobbits against Sauron that the NSA is supposed to be, even as they try to simultaneously goad people onto Google+ via Youtube comments, and then broadcast Google+ information to Android users, opting you in by default. I'm sorry, but these hobbits aren't being taken to Isengard. They're ruling Isengard.
Continue reading »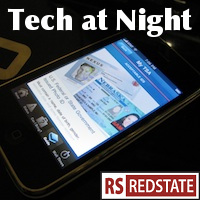 Had some work to do Friday night, so this this became Tech at Sunday Morning!
I still don't see it passing the House after Mike Enzi's winners and losers talk poisoned the well, but conservative governors want MFA passed for good reason. Ask Scott Walker.
Remember when the T-Mobile/MetroPCS deal flew through the Obama administration without a hitch? I think we now know why: it meant the end of the MetroPCS challenge to Net Neutrality. How convenient.
Stealth recording technology. What could go wrong? Of course, if you don't like Google Glass, the real thing to do is to let property owners ban it on their own property. Problem solved.
Continue reading »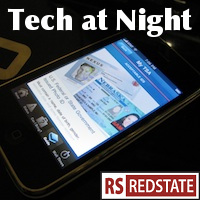 Crime Watch: Lulzsec bigshot gets taken down in Australia, and an Anonymous gang member is on trial for multiple rape at an Occupy event. Bad week for anarchists. Heh.
Democrats tuning their rhetoric for the moment: IMMEDIATE ACTION needed on Do Not Track, even as it's taken YEARS to do anything on outdated ECPA email rules which now may include a warning requirement, and it wasn't even Jay Rockefeller who got off his tail to get that done.
Continue reading »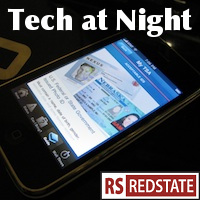 There's a lot of fear going around about ACTA, the Anti-Counterfeiting Trade Agreement, a plurilateral agreement under the WTO between the US, the EU, Canada, Australia, New Zealand, Singapore, Japan, South Korea, and Morocco. Some of the fears look real, some don't. For example, even though it was negotiated in secret, the text is easily available.
Another false complaint is that it's another SOPA, when in fact such a claim misses the point. SOPA was a bad bill, as it turned out to be a censorship bill that defied due process, but the intent was to fight the problem of free riding on copyright and trademark. Crossing international boundaries has been a cheap and easy way to cash in on another country's copyright and trademark laws without having to abide by them. SOPA tried to fix that in a crude, rude, and ineffective way. ACTA has more options, and doesn't have to resort to censorship, necessarily.
I've just read the treaty. I don't really see a problem. Even if infringement isn't ruining the movies and music, trademark and copyright are Constitutional concepts worthy of protection. That's why some of the anti-SOPA leaders are promoting their own bill.
The pro-liberty position is not one of anarchy. It's time to get reasonable protections in place. Maybe I missed something, and ACTA is a problem. But the best argument I see against ACTA is that it only includes a few countries, and not those best known for infringement (such as China, either China in fact). ACTA may yet be harmless but ineffective, as opposed to SOPA being harmful and ineffective.
Continue reading »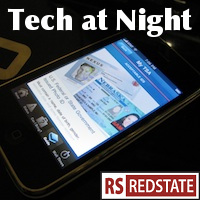 There's a new story developing. I've touched on it now and then, but the pieces are coming together. The FCC temporarily blocked the AT&T/Qualcomm deal to let AT&T buy spectrum using the excuse that they wanted to evaluate it together with the AT&T/T-Mobile deal. Well, the latter deal has been withdrawn from the FCC, so now what's the hold up?
It turns out that the Obama FCC under Julius Genachowski is looking to change the rules of the game. Genachowski wants to make it harder to for firms to pick up the spectrum they need to serve an ever-growing demand for wireless Internet. He and the FCC are calling it a change to the "spectrum screen."
Why the timing? Well, it turns out that Democrat commissioner Michael Copps, despite being an ardent supporter of the radical George Soros-driven Media Reform agenda, has spoken out against changing the rules midstream. but it may not matter, as he's quitting, and his replacement is going through the confirmation process right now in the Senate. Though that replacement may be delayed as Chuck Grassley fights for transparency in the FCC, there are no other obstacles to confirmation foreseen.
So while Copps has made a due process argument against what Genachowski is doing, Genachowski may be counting on Copps's departure to prevent that from being an issue. With him gone, the Chairman will apparently be free to do what he wants, declaring what the rules will be anytime he wants, picking one set of rules for one company, and another set of rules for another, with nothing to stop him.
Chuck Grassley is fighting for transparency with respect to the FCC and LightSquared. The House Energy and Commerce committee is looking into FCC's Spectrum Screen treatment. Even FCC Democrats are having to speak up. The FCC is completely out of control, and it's taking all we've got in the Congress just to try to keep up, and to force the Obama administration to submit to oversight and respect the rule of law.
Continue reading »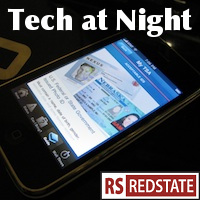 Censorship's the big word right now. The FCC's under pressure to ban pro sports blackouts, and the Supreme Court may end national profanity rules. However I consider those things small. Few people have access to television broadcasts. Most of us aren't actually censored by these regulations.
We all have access to the Internet though; that's how a nobody like me is able to shape the debate against well-funded leftist groups. So I'll freely admit it: It's a self-serving thing for me to oppose Internet censorship. I don't want the Obama administration to have the power to collaborate with private leftist groups to steal people's domains, and force all ISPs to cooperate with that effective creation of a national censorship blacklist.
They want to call the little guys "E-PARASITES," using copyright as cover to censor whatever the heck they want. Because once you let the government start blanking out parts of the Internet, then what's to stop them from blanking out oversight of that censorship? Nothing. Just ask Australia, which censored the internet "for the children," but then started banning oversight of the censorship, as well as unrelated content like American anti-abortion websites.
The committee vote on SOPA / E-PARASITES is coming, and I'm hearing that the witness list for the bill is stacked 5-1 in favor of the bill. In the Republican House, we're rigging the hearings in favor of giving the President more regulatory power over the Internet. It boggles the mind. Please consider contacting the Judiciary Committee and asking them to oppose this censorship power grab.
If the US Government starts monkeying around with DNS, the world will ignore it, the same way we ignore Chinese attempts to censor the Internet. We will lose our position as world leader of the Internet overnight.
Continue reading »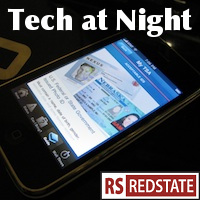 Previously we covered Chris Bowers working over at Daily Kos on a linking scheme to manipulate Google's search service. Now we come across a new attack on the company, a plan to manipulate click tracking the firm does to figure out what links are most interesting to its users. Of course, the Daily Kos folk want to smear Republicans using Google.
Again, we look to Google to see if they will penalize the firm for attacking it, or just wink, nod, and do nothing. They went after Kay Bailey Hutchison's campaign for Governor over manipulative tactics. A failure to act against Daily Kos shows bias on Google's part, no more, no less.
I'm actually mentioned, though not by name, in this Politico piece, and I stand by that position. Google needs to be fair and delist Daily Kos until these tactics are ceased.
Continue reading »