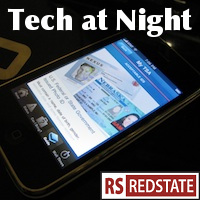 Hello again. Having been traveling from Wednesday to Friday for my employer, I did my best to get this out Friday night, but I crashed about a third of the way into my backlog of links. Then over the weekend my email server died. So, we catch up with Tech at Night on Monday!
We'll start with the International Telecommunications Union. Reports came out that ITU anti-liberty proposals were backing off, but the effort is going in the wrong direction. A big chunk of the Anglosphere is against it, including the Obama administration.
The President is getting credit for this position from industry and House Republicans, but consider this: if the ITU's secretary general didn't see the Obama opposition coming then just how muted were Obama's efforts to fix the treaty to begin with? This is a failure of the President to lead internationally.
Continue reading »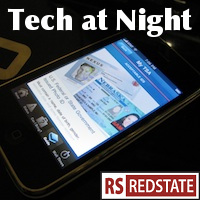 Remember when AT&T tried to get T-Mobile's spectrum in order to give Verizon some more competition? And how Sprint opposed that because it would heighten competition? Well now it's turnabout. SoftBank is attempting to buy a majority of Sprint, which will in turn take a majority of Clearwire. That will give Softbank control of a large amount of US Spectrum. So AT&T wants regulatory review. Heh.
To be clear, I think it's a good thing that firms are doing what they can to get spectrum and compete, even if I laugh at the revenge attempt going on here. In fact I think it would have been very interesting to see Softbank/Sprint/Clearwire vs AT&T/T-Mobile vs Verizon. But we'll see what shakes out in the end.
Continue reading »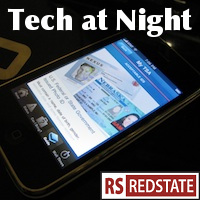 This is one of those weeks when all the important stuff happens at once, and there's much to cover. I'll start with the big national story. As I previously covered, The Eric Holder/Barack Obama Justice Department is coming after AT&T, using its own odd brand of economics to claim that the merger with T-Mobile would make the wireless market less competitive. When in fact, as history has shown with deals like Sprint/Nextel, prices are only going to come down as the market gets more competitive.
But, nonsensical as it is, the Obama administration is pressing on with the same tired thinking that gave us zero net job creation last month, and downward revisions in prior months. So let's sweep around and look at what's going on, what others are saying both about the news and about the prognosis, beyond the Culture of Corruption aspect I already covered.
Continue reading »
Updated below…
Today it was announced that the Department of Justice will attempt to block AT&T's acquisition of T-Mobile. The deal is needed for technical and regulatory reasons to allow AT&T to compete in the 4G wireless market with Verizon, Sprint/Clearwire, and with the upcoming competitor LightSquared. So why is the Department of Justice calling it bad for competition?
Enter R. Gerard Salemme. It's not a well-known name, but it's been an important one in the Obama administration. It's also a name that often comes up in the ventures of one Craig McCaw. Craig McCaw is an equal opportunity donor who gives to anyone who looks likely to win, including Gore 2000, Bush 2004, and both sides in 2008.
That $2,300 donation to Obama sure is paying off.
Continue reading »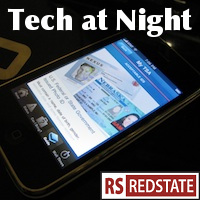 Happy Friday. We'll start off this edition with Marsha Blackburn's own post at RedState. There's a reason I would like to see her rise higher on Energy and Commerce: she knows her stuff and is a fierce proponent of conservative values. I agree with her: government is not the solution to the privacy problem.
I don't agree with Joe Barton, whose plans for heavy-handed regulation make me glad he didn't get the chairmanship. "There oughta be a law" is no way for a Member of Congress to think.
As frustrating to me as Barton is Lamar Smith's plans to push yet another bad Patrick Leahy bill, PROTECT IP, through Judiciary. I've covered that bill in this space extensively. We don't need, and can't benefit from, a national censorship blacklist online. The guilty won't be affected much and only the innocent will work. It's like gun control, up to and including the unconstitutionality.
Continue reading »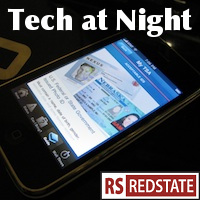 I've been warning for ages that Universal Service Fund reform was coming, and that it would end up as an Internet tax. Well here we go: Plans are afoot. Oddly enough though, people seem fine with the America's Broadband Connectivity Plan, which so far seems to be a plan to redirect funding toward greater Internet access. Free State Foundation is fine with the plans so far. IIA supports it. Greg Walden and Lee Terry are saying positive things.
I still worry that a new tax will spring up here somewhere, but if it doesn't, then maybe we'll dodge a bullet.
Speaking of bullets though, Dick Durbin's trying to fire another one at our already shaky economy. Amazon supports it, but only because they want the states off their back. I oppose it. No new taxes. And sorry Charlie (Dickie?), but sales taxes on interstate commerce are most definitely a new tax.
Continue reading »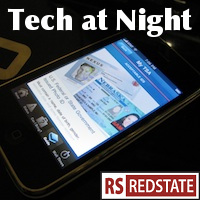 Amazon's not kidding one bit about punishing states that attempt to punish it. After Amazon sent a last ditch warning to Associates that all California Associates would be terminated in the event Governor Brown signed the budget with the Amazon Tax in it, the Governor went ahead and did it.
So, every Amazon Associate in California just got terminated, including countless small businesses scraping by in a lousy economy (11% unemployment in CA, thanks to Brown, Obama, and the ARRA). I was one of them. I got the notice at 9:45pm. For the email's contents, see below the fold.
Democrats: Killing jobs since 1861.
Contrast with Republicans who are embracing new technologies like Skype, shunned by the Nancy Pelosi era House.
Continue reading »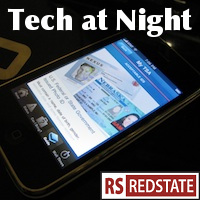 So while there have been a number of genuine online attacks lately against the Senate, the CIA, PBS, Bioware, and more, the headlines have been full of reports of aftershocks. What seems to be going on is that existing account credentials leaked from previous attacks are being plugged into other sites, including Paypal.
Anyone who reuses passwords is vulnerable to these secondary attacks. Be careful out there.
These punks are overreaching though. Now the NSA is getting involved. These guys had a mission in life to track down and make life tough for Soviet spies. These no-life kiddies don't have a chance.
Continue reading »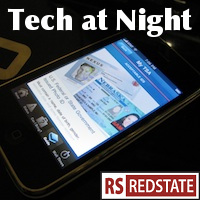 I am so sick of California. While it's good that the "privacy" bill didn't make it out of the Senate, it's not so good that the Amazon tax is going on to the Senate. Texas: Don't be like us. Defeat your Amazon tax in SB 1.
And the hacks go on: Anonymous attacks.. Iran?, its apparent offshoot lulzsec attacked PBS and Sony, but leaves itself open to law enforcement action? And yet, somehow, our elected officials think the victims are the people to be grilling. I can't think of a metaphor that doesn't overstate the situation some, so I'll be direct: finding fault with the victims is what we need to do only after we've exhausted our options related to frogmarching the attackers.
One question though: Why isn't the House talking to RSA, after the breakin it suffered not too long ago? Is SecurID broken wider open than the Congress wants known publicly?
Continue reading »