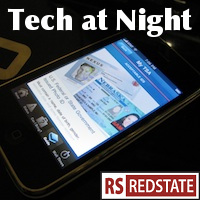 Barack Obama admitted what we've been saying all along: Net Neutrality was an attempt to regulate the Internet. Told you so.
More FCC: Data use continues to go up, and it probably makes sense to remove barriers to investment on expanding our wireless capacity in this country. We still need spectrum, but the build out matters after that spectrum is acquired, as well.
Of course, instead of being sensible the radicals just want to spend more money stupidly.
All this is perfectly good reason to want to gut the FCC by reforming the Communications Act, but again, I just don't trust the current legislative process to succeed at this in one big bill. When was the last time we had one big bill that worked well? Not in many years. I'd love to be proven wrong, but I'm not optimistic.
Continue reading »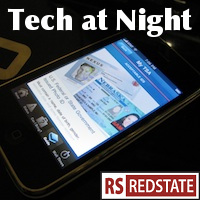 Rooting for injuries watch: Anonymous Australia takes on Anonymous Indonesia. And then Singapore is after their own Anonymous cell. The blackshirts will be rooted out wherever they are, around the world*.
Cognitive dissonance watch: Google paints themselves as the Hobbits against Sauron that the NSA is supposed to be, even as they try to simultaneously goad people onto Google+ via Youtube comments, and then broadcast Google+ information to Android users, opting you in by default. I'm sorry, but these hobbits aren't being taken to Isengard. They're ruling Isengard.
Continue reading »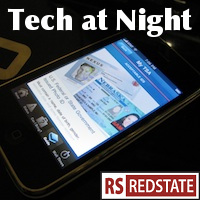 Sorry I missed Monday. That night it just slipped my mind and I went to bed!
The purpose of patents is to encourage useful works. That's not just my idea. It's in the Constitution. That's why anti-patent troll legislation makes sense. Apparently more and more people are agreeing, because patent trolls are starting to lobby against it. Though I still say the best way to fight patent trolls is to stop issuing so many bad patents to begin with, by taking away that source of funding from USPTO that gives them an incentive to give too many patents. Give them a fixed budget.
Look, I'm fine with the kind of non-specific transparency of FISA warrants Google is loking for but ACLU trying to help terrorists isn't interesting to me at all.
Continue reading »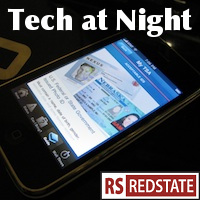 How desperate do you have to be? The radicals at Public Knowledge are trying to take credit for Republican initiatives. To claim a lefty was the 'thought leader' behind phone unlocking is ridiculous. That was Derek Khanna. Even Washington Post says so.
AT&T is wishing for a modern FCC so that they can innovate with the IP revolution. Instead FCC is threatening the economy by stalling, and for the basest of reasons: to try a power grab.
Continue reading »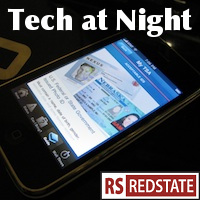 Are the Europeans looking to censor the Internet with the NSA as pretext? Cameron Kerry seems to think so. I don't know how serious or likely any proposals were, but it bears looking at if you're a European.
Meanwhile here in the US, the Internet control pretext is Net Neutrality, which ought to be struck down. The Communications Act never gave them that power, and the Telecommunications Act was pretty clear on an open Internet. The FCC has acted illegally.
Continue reading »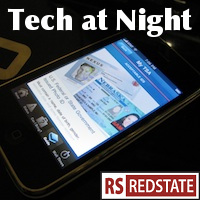 For months I've been dreaming of the day that NSA could crack TOR. Well, it turns out, they did it. That child pornographer in Ireland I mentioned previously? It sounds like that's how they got him.
TOR, aka The Onion Router, is a distributed network designed to let people do things online without their actions being traceable back to their locations. It failed.
In more good news, convicted spy Bradley Manning is facing 90 years in prison for working with fugitive rapist Julian Assange and his Wikileaks gang.
This is so disgusting: Users of Christopher Poole's site 4chan are willfully tormenting the family of a dead teenager. Poole, aka 'moot', needs to do something about the sick community on his site. I hold him responsible for his continued failure to act. His site is a hub for criminal and anti-social activity. He does nothing to stop it, instead choosing to profit from it.
Continue reading »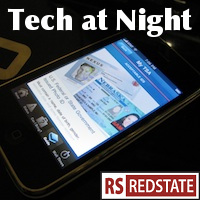 Continue reading »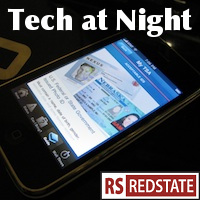 This will bet he only edition of Tech at Night this week. I was out of it Monday night, and this weekend I'm traveling to Denver for SGDQ 2013. I will be there to give live on stream commentary for the Legend of Zelda and Zelda II runs, so watch and donate if you care to.
House Democrats, together with a few libertarians, tried to restrict the NSA, and failed. I'm fine with this.
In other news, Google is accused of Net Neutrality violations for trying to restrict servers on Google Fiber. Heh. If people can run servers on Google Fiber then they're going to have problems quickly. So this is a very interesting case.
Continue reading »