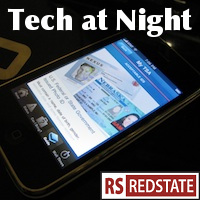 While I don't share the zeal some have for ECPA reform, to change the requirements to search emails on third party servers, I think the whole project is at worst harmless so long as FISA is preserved.
As much as a broad free trade area would be great, I begin to wonder whether the Trans-Pacific Partnership has been hijacked by special interests, and so must fail. I mean, this "threat to Internet freedom" stuff is likely overblown, but the treaty is likely being used to try to ram stuff through that could never pass as ordinary legislation.
Continue reading »
The push continues for US firms to be able to release stats about what the US Government asks of them. I support this. I'm in favor of the NSA doing its job but oversight is important, too.
Continue reading »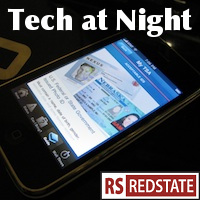 How desperate do you have to be? The radicals at Public Knowledge are trying to take credit for Republican initiatives. To claim a lefty was the 'thought leader' behind phone unlocking is ridiculous. That was Derek Khanna. Even Washington Post says so.
AT&T is wishing for a modern FCC so that they can innovate with the IP revolution. Instead FCC is threatening the economy by stalling, and for the basest of reasons: to try a power grab.
Continue reading »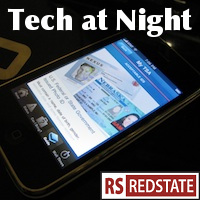 For months I've been dreaming of the day that NSA could crack TOR. Well, it turns out, they did it. That child pornographer in Ireland I mentioned previously? It sounds like that's how they got him.
TOR, aka The Onion Router, is a distributed network designed to let people do things online without their actions being traceable back to their locations. It failed.
In more good news, convicted spy Bradley Manning is facing 90 years in prison for working with fugitive rapist Julian Assange and his Wikileaks gang.
This is so disgusting: Users of Christopher Poole's site 4chan are willfully tormenting the family of a dead teenager. Poole, aka 'moot', needs to do something about the sick community on his site. I hold him responsible for his continued failure to act. His site is a hub for criminal and anti-social activity. He does nothing to stop it, instead choosing to profit from it.
Continue reading »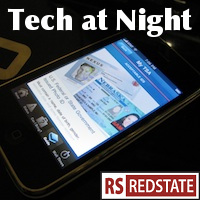 Sorry for missing Tech at Night on Friday. After that near-miss with a cold, I decided to start the weekend a little early that night. But we're back. So with five days of news to catch up on, let's see what we have here.
Here's a reminder of why Net Neutrality was a terrible idea. Making people pay for what they use creates opportunities for innovation. If ESPN wants to negotiate bulk rates for wireless data, let them!
And yet that John McCain would add more regulations. We need less micromanagement of cable, not more.
Continue reading »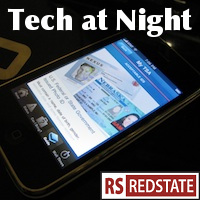 Crime Watch: Lulzsec bigshot gets taken down in Australia, and an Anonymous gang member is on trial for multiple rape at an Occupy event. Bad week for anarchists. Heh.
Democrats tuning their rhetoric for the moment: IMMEDIATE ACTION needed on Do Not Track, even as it's taken YEARS to do anything on outdated ECPA email rules which now may include a warning requirement, and it wasn't even Jay Rockefeller who got off his tail to get that done.
Continue reading »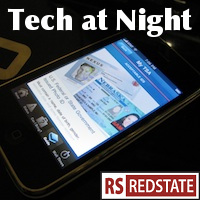 So the House did not pass the amendment to CISPA that they probably should have passed, but the House did act to find a compromise that would ensure our needs are met, while addressing the privacy issues some have.
While the above-linked criticisms are legitimate, it is the case that not that all privacy criticisms of CISPA are legitimate. "Privacy" has become the vague catch-all for left-libertarian positions that "for the children" has become for progressives. All too often there's no actual meat to the criticisms. Heck, half the people complaining about privacy would tell you that CISPA is the new SOPA, when the two bills are entirely unrelated. It's baseless scaremongering designed to defeat Republican efforts and clear the field for Jay Rockefeller and Barack Obama to act.
I do plan to say more very soon on CISPA, explaining why we should pass the bill. Watch RedState.
Continue reading »
So Republicans checked up on the Broadband Stimulus, yet another pork barrel spending project by the President, Nancy Pelosi, and Harry Reid: Surprise! It was a wasteful failure, like the rest of the jobless stimulus.
IP reform: I'm not optimistic of copyright reform soon, though it is a populist thing the TEA party could do against Hollywood and the joint efforts of big government and big business. But implementing loser pays against only patent trolls would be nice. But don't forget that trademarks are completely out of hand, too.
Continue reading »