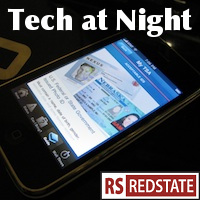 So even as Eric Holder is pushing back against the Weekend at Bernies-ification of Aaron Swartz, the man who committed premeditated crimes (as the puppet on the strings of the callous Larry Lessig, perhaps?), was caught, and was getting prosecuted for his high-profile sabotage of one of America's leading academic institutions. It's rare that you'll see writers at RedState agree with that guy, but Moe is pushing back against the excesses of the Swartz defenders as well, and I pretty much agree with Moe.
Guys, if you want to push an anarchic anti-copyright agenda, do so on its own merits, as Joe Karaganis does. Don't use the corpse of a suicide to do so.
There is room for IP reform in America, with excesses like the Sonny Bono act in the picture, and odd situations where Frito Lay can use patent and trade dress, two distinct concepts, to attack the same competitor. But the Swartz fan club is as auto-discrediting as the Sacco and Vanzetti crowd ended up being.
Continue reading »
So Republicans checked up on the Broadband Stimulus, yet another pork barrel spending project by the President, Nancy Pelosi, and Harry Reid: Surprise! It was a wasteful failure, like the rest of the jobless stimulus.
IP reform: I'm not optimistic of copyright reform soon, though it is a populist thing the TEA party could do against Hollywood and the joint efforts of big government and big business. But implementing loser pays against only patent trolls would be nice. But don't forget that trademarks are completely out of hand, too.
Continue reading »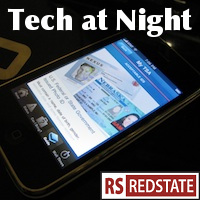 Hello again. Having been traveling from Wednesday to Friday for my employer, I did my best to get this out Friday night, but I crashed about a third of the way into my backlog of links. Then over the weekend my email server died. So, we catch up with Tech at Night on Monday!
We'll start with the International Telecommunications Union. Reports came out that ITU anti-liberty proposals were backing off, but the effort is going in the wrong direction. A big chunk of the Anglosphere is against it, including the Obama administration.
The President is getting credit for this position from industry and House Republicans, but consider this: if the ITU's secretary general didn't see the Obama opposition coming then just how muted were Obama's efforts to fix the treaty to begin with? This is a failure of the President to lead internationally.
Continue reading »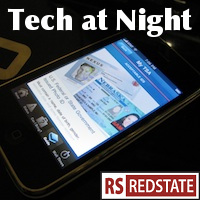 Quick hits night. Enjoy!
Google beats Oracle on the matter of patent infringement in the big Java/Android case. So the only question left is how the copyright matters will be resolved.
New York legislators want to censor the Internet? Come on guys, come on.
Continue reading »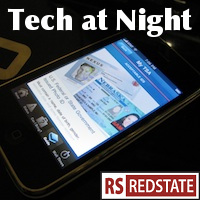 Ordinarily I use Tech at Night to cover a variety of topics that come my way, and I have them in my queue for tonight. But with over 30 items to consider and integrate, most of them on SOPA, I'm shelving the rest for Friday, and discussing just one topic tonight: We must defeat SOPA in the House. It is entirely unacceptable, and I believe worthy of primary challenges, for any Republican to back this bill. I'm going to make a list, and I'm going to make noise about this. I hope you do, too.
SOPA is the Stopping Online Piracy Act, the House's counterpart to the Senate PROTECT IP act. SOPA contains a grab bag of provisions intended to stop copyright, trademark, and patent infringements abroad, but Title I of the bill is intolerable, fails to achieve its goals, and creates a massive power grab online for this man by applying unaccountable censorship and regulation to Americans on the Internet.
That's right. Eric Holder has been dreaming of censoring the Internet since 1999, and House Republicans are thinking of giving him that power. At the time, the crisis that was the excuse for this censorship attempt was the murder plot at Columbine High School in Colorado. Now the excuse is that kiddies online are downloading Scary Movie 3, and buying fake hand bags. Give me a break.
Copyrights, trademarks, and patents matter. If we have a way to protect them from foreign attacks without overstepping our bounds, we should consider doing it. SOPA is not that way to do it. Watch any Republican who dares vote for this garbage, voting to put Hollywood over us, to give Eric Holder the power to bend over backward for Barack Obama's Hollywood donors over the interests of everyone with a job created thanks to the Internet.
Continue reading »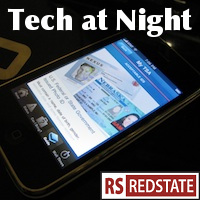 There's a new story developing. I've touched on it now and then, but the pieces are coming together. The FCC temporarily blocked the AT&T/Qualcomm deal to let AT&T buy spectrum using the excuse that they wanted to evaluate it together with the AT&T/T-Mobile deal. Well, the latter deal has been withdrawn from the FCC, so now what's the hold up?
It turns out that the Obama FCC under Julius Genachowski is looking to change the rules of the game. Genachowski wants to make it harder to for firms to pick up the spectrum they need to serve an ever-growing demand for wireless Internet. He and the FCC are calling it a change to the "spectrum screen."
Why the timing? Well, it turns out that Democrat commissioner Michael Copps, despite being an ardent supporter of the radical George Soros-driven Media Reform agenda, has spoken out against changing the rules midstream. but it may not matter, as he's quitting, and his replacement is going through the confirmation process right now in the Senate. Though that replacement may be delayed as Chuck Grassley fights for transparency in the FCC, there are no other obstacles to confirmation foreseen.
So while Copps has made a due process argument against what Genachowski is doing, Genachowski may be counting on Copps's departure to prevent that from being an issue. With him gone, the Chairman will apparently be free to do what he wants, declaring what the rules will be anytime he wants, picking one set of rules for one company, and another set of rules for another, with nothing to stop him.
Chuck Grassley is fighting for transparency with respect to the FCC and LightSquared. The House Energy and Commerce committee is looking into FCC's Spectrum Screen treatment. Even FCC Democrats are having to speak up. The FCC is completely out of control, and it's taking all we've got in the Congress just to try to keep up, and to force the Obama administration to submit to oversight and respect the rule of law.
Continue reading »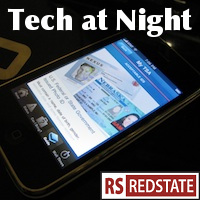 Twitter has a credibility problem on its hands, all of a sudden. Even as I'm getting blind link spam sent to me every single day on the site, Twitter has singled out a conservative activist group to have its accounts wiped out. Not only was the Empower Texans feed shut down, but every single employee's personal feed was targeted as well.
Twitter's response has been non-descriptive, and lacking in any support. Conveniently for Twitter, by blocking the accounts, it's impossible for any observer to confirm or deny their allegations of Twitter rules violations. I can only conclude, in the absence of evidence, that somebody in Twitter has decided to get political. And that is Twitter's problem to fix.
Follow FreeMQS for further developments. Update: Actually, don't. I was misinformed on this one as the story developed last night.
Continue reading »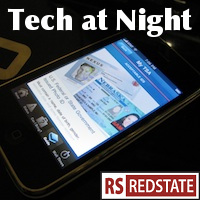 I remember when the Digital Millennium Copyright Act passed. It created a boatload of new rules and restrictions on Americans, in the name of tightening copyright online. One of the key provisions of the DMCA is the "safe harbor" rule, which effectively turns ISPs into agents of copyright, by making them honor so-called DMCA takedown notices in exchange for not being held responsible for what's put by their customers on their public servers.
We were supposed to accept harsh limitations on basic practices like reverse engineering, in order to get what we were told were strong and effective copyright protections. So when I see new copyright criminalization proposed, I have to ask: Did the DMCA fail? Should we repeal it then? Or are we just throwing a bone to the RIAA and MPAA who don't want to have to bother enforcing their own rights anymore, and get a subsidy from the DoJ to enforce it for them? Come on.
Sure, Some are saying it's not as bad as it sounded, but if one policy failed, we can't just keep adding new ones. Repeal and replace, don't just create an ever-greater web of problems. Or better: just tweak the DMCA instead of adding whole new criminal provisions! Let's not grow government more than we have to just because big business asks for it. I'm not anti-business, but I'm always wary when big business and big government work together.
Continue reading »