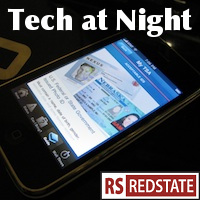 Justice is impeding the Sprint/Softbank merger. Gee, whoever could have predicted that if Sprint funded the left-wing effort to embolden Obama administration action, then Sprint itself could suffer bad consequences? I wonder. It wasn't me, was it? I didn't point out that Sprint Nextel itself had a history of mergers, such as the Sprint-Nextel merger, did I? Hmm.
Hey Chuck Grassley: The first amendment is not a suggestion any more than the second amendment is. There is no Video Game exception that I saw. You'd have to be as special as the Vice President to think think citing the words of a crazed murderer as an authority helps you make a point, anyway.
Besides, it is not your job to dictate 'artistic value' to others, nor does your own job have 'artistic value.' So if you would silence others who do not have 'artistic value,' then that do we conclude about your right to speech? Everybody knows you never go full Biden, Senator.
Continue reading »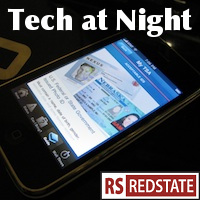 Who's anti-science? We set up a bill to bring in more foreign scientist and engineers through the STEM Act, then pass the bill with virtually no Democrat support, and then get called 'racist.' Apparently science degrees are racist now, according to (frankly delusional) Democrats.
And more by the ever-busy Darrell Issa: his Reddit outreach continues as he promotes his two-year legislative and regulatory moratorium in the IAMA act (even the name is a nod to that community). But, based on the linked article, they're looking for reasons to oppose. Left-'libertarians' are too much reflexive fanbois of unchecked state power, when Democrats get to have that power. But, we'll see.
Continue reading »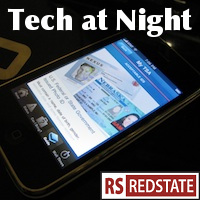 Apologies. I've had some technical issues tonight, and after twice nearly losing my list of links to work through… I'll do my best, but I'm not really feeling it at this point. So sorry if I'm subpar tonight.
Two Google wins going on. Larry Page talked with FTC on antitrust and now the left is shrieking that sanity may prevail on this. Google isn't a search monopoly. Amazon, eBay, IMDB, sites like these ensure it. Even if Bing and Duck Duck Go are having trouble breaking through, domain-specific search matters, a lot, and Google has to compete with that, or die.
That said, it's ridiculous that Google was allowed to hack people's browsers, store information surreptitiously, and instruct the browsers to send that information to their servers at later times. This directly against the expressed wishes and policies of the users involved. All they have to do is pay Obama his 20 pieces of silver, and they even get to keep the data.
Continue reading »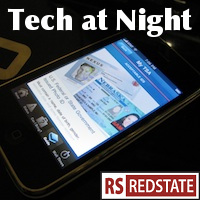 John McCain. Lisa Murkowski. Kay Bailey Hutchison. Saxby Chambliss. Richard Burr. Dan Coats.
No, I'm not listing the centrist wing of the Senate Republicans. I'm listing some of the co-sponsors of SECURE IT, the bill that Senate Republicans have been forced to bring forth because the extremist Cybersecurity bill by Joe Lieberman and Susan Collins just couldn't be bargained with. That's right, John McCain of McCain-Feingold, McCain-Kennedy, and McCain-Lieberman couldn't find a way to negotiate a compromise on this.
It's the right bill to pass. It's since gotten oversight champion Chuck Grassley and TEA Party favorite Ron Johnson on board, among others. It addresses the key security problems we face without giving the proven-incompetent feds any new powers over the Internet. Here's KBH on the bill.
Continue reading »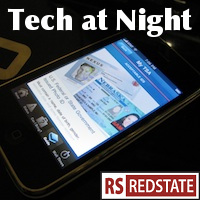 Quick hits night. Enjoy!
Google beats Oracle on the matter of patent infringement in the big Java/Android case. So the only question left is how the copyright matters will be resolved.
New York legislators want to censor the Internet? Come on guys, come on.
Continue reading »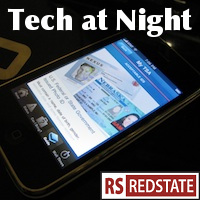 In an example of lucky timing, the GSA scandal proved why Darrell Issa's DATA act was needed. Transparency in government allows for oversight. So the bill passed the House by voice vote.
I first floated a while back the idea that this sudden, strident CISPA opposition was roote d in a desire to distract the public from the much stronger and more dangerous Lieberman-Collins bill in the Senate. It'll work with the libertarian left because hey, they'll believe whatever the left says about eeevil Bushitlerian Rethuglicans. But it disappoints me when the right, including FreedomWorks, is tricked and puts effort into CISPA instead of Lieberman-Collins. Did we learn nothing from Net Neutrality?
But yeah, when the usual whiny groups along with Barack Obama and the administration are joining together to talk exclusively about CISPA but not at all about Lieberman-Collins, I'm right.
House Republicans may in fact limit the bill in response to the veto threat, but the fact is we need a flexible legal framework to empower the good guys to have information which is critical when countering bad guys who share information all the time.
International attacks are real though. In fact, everyone may want to check into this account by the FBI about a thwarted attack that may still infect your computer.
Continue reading »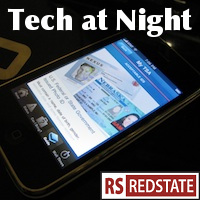 CISPA is still a harmless bill devoid of new mandates of power grabs, but I'm actually short of new things to say about it this week. Lieberman-Collins is the real threat. Watch the other hand.
Let's start with some spectrum instead. Verizon is under fire for trying to buy spectrum from Comcast and other cable companies, even as it tries to sell other spectrum. Note though that observers are saying T-Mobile, recently held up as a competitor who must be propped up by government action, stands to benefit in the marketplace by Verizon's actions. Sprint, however, is put under pressure to to continued mismanagement and lack of funds to invest in its network.
Why would Verizon buy and sell its spectrum is all over the place, and consolidation allows for less demanding hardware requirements for its phones, which benefits Verizon's customers. That's good thinking, and that kind of market innovation should be rewarded, not regulated out of existence.
Look: it's well and good to try to find a treasure trove of unused spectrum as Mark Warner wants, but hope is not a substitute for making more efficient use of what we already know about.
Though while Warner is optimistic, the NAB is insane. I mean, seriously? Did they miss where Verizon is also buying spectrum, so that it'll have a net gain? Or that Verizon needs to look to the future, unlike various American broadcasters, who are doing the same old thing, and gradually losing out to new technologies? Jealous much of the Internet, NAB?
Continue reading »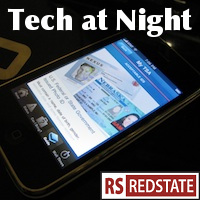 Monday night, as promised, we still have some catch up work to do. So let's start with those Amazon Taxes, those Internet sales taxes of dubious Constitutionality. Colorado's got tossed in federal court and Illinois's didn't raise any money. Obeying the Constitution counts, folks. Pass a true interstate compact through the Congress first.
Also as promised, there's the matter of the Next Generation Television Marketplace Act. This is the one where ACU has come out against Jim DeMint, and that caught my attention. I have to side with the bill DeMint is sponsoring. I think ACU simply misunderstood what's at stake here and had good intentions, but the excessive complexity of the regulations defeated them here.
The bill does not let cable providers become free riders, retransmitting others' streams for free. It just stops the law from trying to dictate the parameters of the negotiations on retransmissions. I see no harm in that, and potentially much good.
Continue reading »