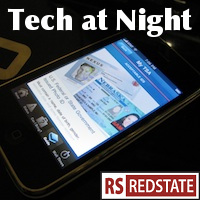 Apologies. I've had some technical issues tonight, and after twice nearly losing my list of links to work through… I'll do my best, but I'm not really feeling it at this point. So sorry if I'm subpar tonight.
Two Google wins going on. Larry Page talked with FTC on antitrust and now the left is shrieking that sanity may prevail on this. Google isn't a search monopoly. Amazon, eBay, IMDB, sites like these ensure it. Even if Bing and Duck Duck Go are having trouble breaking through, domain-specific search matters, a lot, and Google has to compete with that, or die.
That said, it's ridiculous that Google was allowed to hack people's browsers, store information surreptitiously, and instruct the browsers to send that information to their servers at later times. This directly against the expressed wishes and policies of the users involved. All they have to do is pay Obama his 20 pieces of silver, and they even get to keep the data.
Continue reading »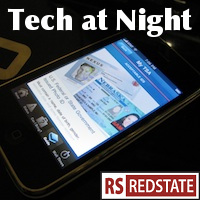 Time to defend Google: It's unfair to attack them for excluding Youtube from its "anti-piracy" penalties, when they're also excluding every other popular site driven by user-generated content. Twitter, Facebook, Tumblr, and Youtube are four sites that, whether Google-owned or not, need to be indexed and valued to a degree. The point of the penalty is to punish illegitimate sites, not legitimate sites with some illegitimate users. So, yeah, lay off this time.
However I see I'm not the only one who thought Google got off easy over the Safari privacy hack perpetrated at Google, that led to the paltry $22 million fine of Google by the FTC. I still wonder if somebody should have gone to jail over it. Who was responsible? Where was the oversight that leads up to Larry Page and Eric Schmidt? Google should have named names.
Continue reading »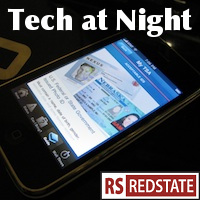 So the FTC is on a tear. Google is officially smacked for $22.5 million for hacking though Safari's privacy protections to sell Safari users' information to advertisers. Then Facebook got whacked for lying about what privacy protections it was giving users. Some are saying this is bad, as it's expanding FTC power, but this is really a bad time to make that point. Google brought this on us. I'm not up on the Facebook issue, but the Google/Safari thing was a huge breach.
Had someone gone to jail, I would not have thought it wrong. If an ordinary citizen hacked through that many users' privacy protections, we might have, you know.
Continue reading »
Lieberman-Collins is in trouble! There is apparently some misinformation going around. I've seen people claiming that gun control is in the bill, when it's just an amendment possibly to be added, along with an anti-Obamacare amendment going around. Further, The Hill posted and pulled a story saying Harry Reid postponed the Cybersecurity Act.
But it looks like I was right to respect Republican attempts to modify the bill, because it's going as it should, according to reports.
Continue reading »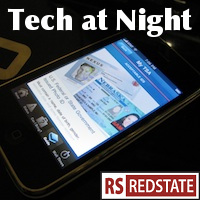 It's easy to see why there's sudden, strong opposition to the Marketplace Fairness Act, as yet another Republican governor, Terry Branstad, backs the bill.
I again state my opposition to the lousy language backing the bill, including "fairness" and "loophole". Yes, that language is being driven by marketplace losers, but both sides of this debate are ponying up cash.
I favor the bill on its merits, not because of who's spending. I'm not even used to seeing Republicans equating business backing of a bill with the bill's wrongness. Democrats? Yes, but not Republicans. I don't think it should be a factor at all. I want to save the sales tax from becoming obsolete, and from having to be replaced by "progressive" taxation, as it probably will, since as people shift from local to national and global, firms not called Amazon still aren't going to have distribution in every state.
Limited government does not mean no government, particularly at the state level. The money's got to come from somewhere. Either we shore up the sales tax or we raise other taxes, all else being equal.
Continue reading »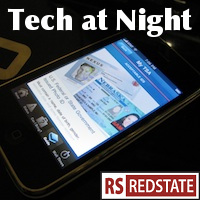 US attempts to extradite Kim Dotcom have been delayed until 2013. It is unconfirmed whether the delay is related to the need to send a reinforced tanker to New Zealand in order to have a vehicle strong enough carry his weight back to the United States. In the meantime, the hubris (and food) filled man is trying to dictate terms to the US. That won't go over well with prosecutors, I don't think.
Continue reading »
There are two big tech stories swirling around the Internet that some people are lumping together incorrectly. One is the old story that Apple refuses to ship Adobe Flash players on the iPhone, iPad, and iPod Touch, all of which run iOS. The other is that Google now refuses to ship support for the h.264 video format in the Chrome web browser.
Some say these two moves are the same, but there is a difference. Apple is refusing to integrate a product into its software, while Google is attempting to create its own standard in defiance of what is widely used and deployed on the Internet today.
Continue reading »