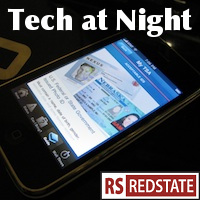 It's funny how certain names come up again and again in this space. There are just certain Republicans who are becoming solid Tech leaders. Marsha Blackburn is one of them, pushing to force Barack Obama to take a stand against the Chinese online.
Again, a Republican governor comes out for the sales tax compact, this time Governor Christie. The Marketplace Fairness Act I still say needs firm, explicit protections against a national sales tax added onto the state harmonized sales taxes, but the principle is reasonable.
Continue reading »
There are two big tech stories swirling around the Internet that some people are lumping together incorrectly. One is the old story that Apple refuses to ship Adobe Flash players on the iPhone, iPad, and iPod Touch, all of which run iOS. The other is that Google now refuses to ship support for the h.264 video format in the Chrome web browser.
Some say these two moves are the same, but there is a difference. Apple is refusing to integrate a product into its software, while Google is attempting to create its own standard in defiance of what is widely used and deployed on the Internet today.
Continue reading »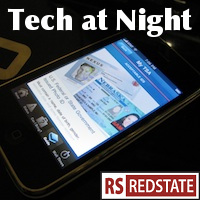 Republicans are eager to get to work against the President's regulatory bypasses of the last two years. Cliff Stearns promises "aggressive and rigorous" oversight of Internet, Energy, and Obamacare, says Hillicon Valley. As the Chairman of the Oversight and Investigations Subcommittee of the House Energy and Commerce Committee, that's no idle threat.
Meanwhile Energy and Commerce Chairman Fred Upton is looking forward as well as backward, by looking to guide the FCC proactively on the issue of increasing the wireless spectrum available for Internet access. I think it's usually better when legislators lead rather than letting those unelected, unaccountable regulatory bodies go off on their own, so I'm glad of this.
Continue reading »